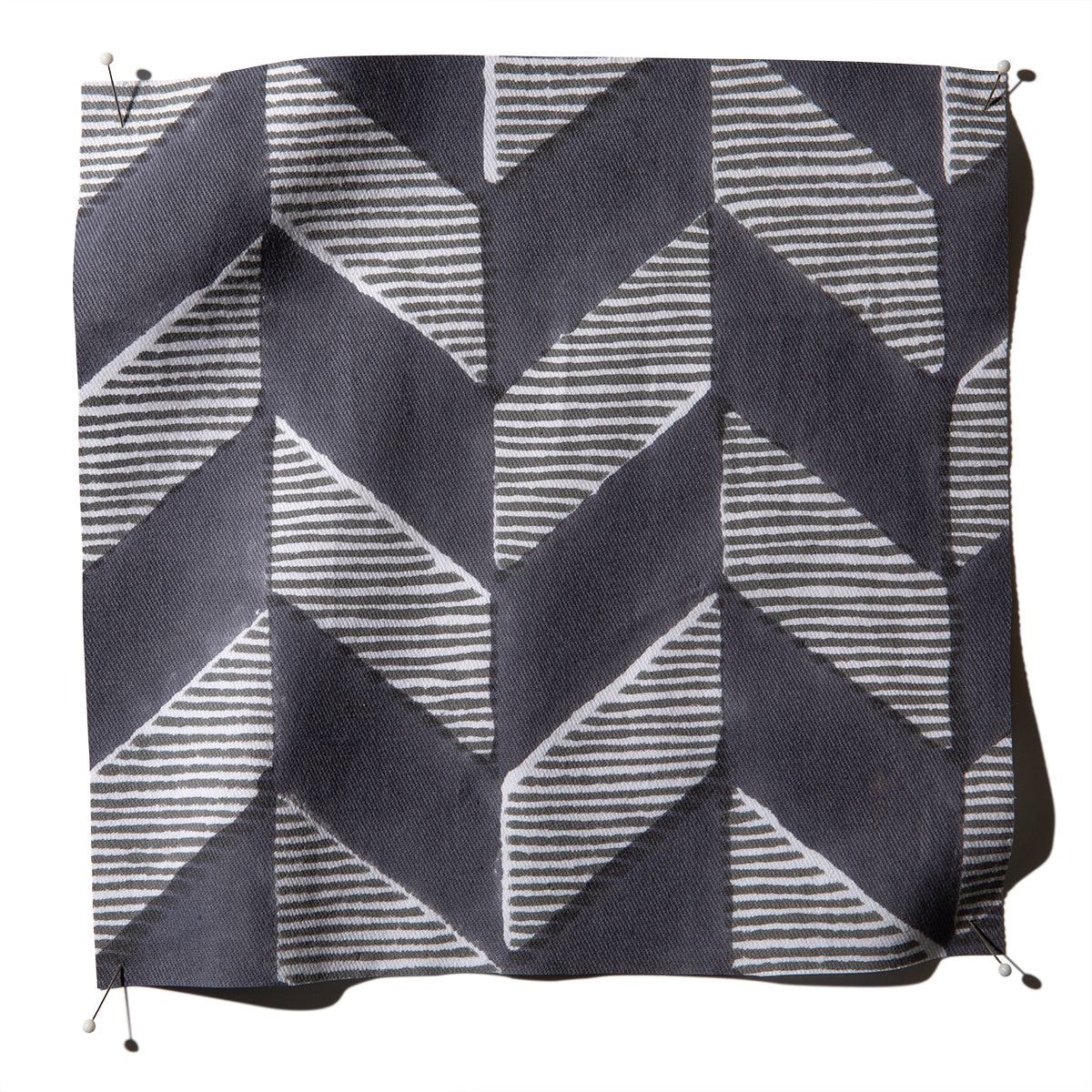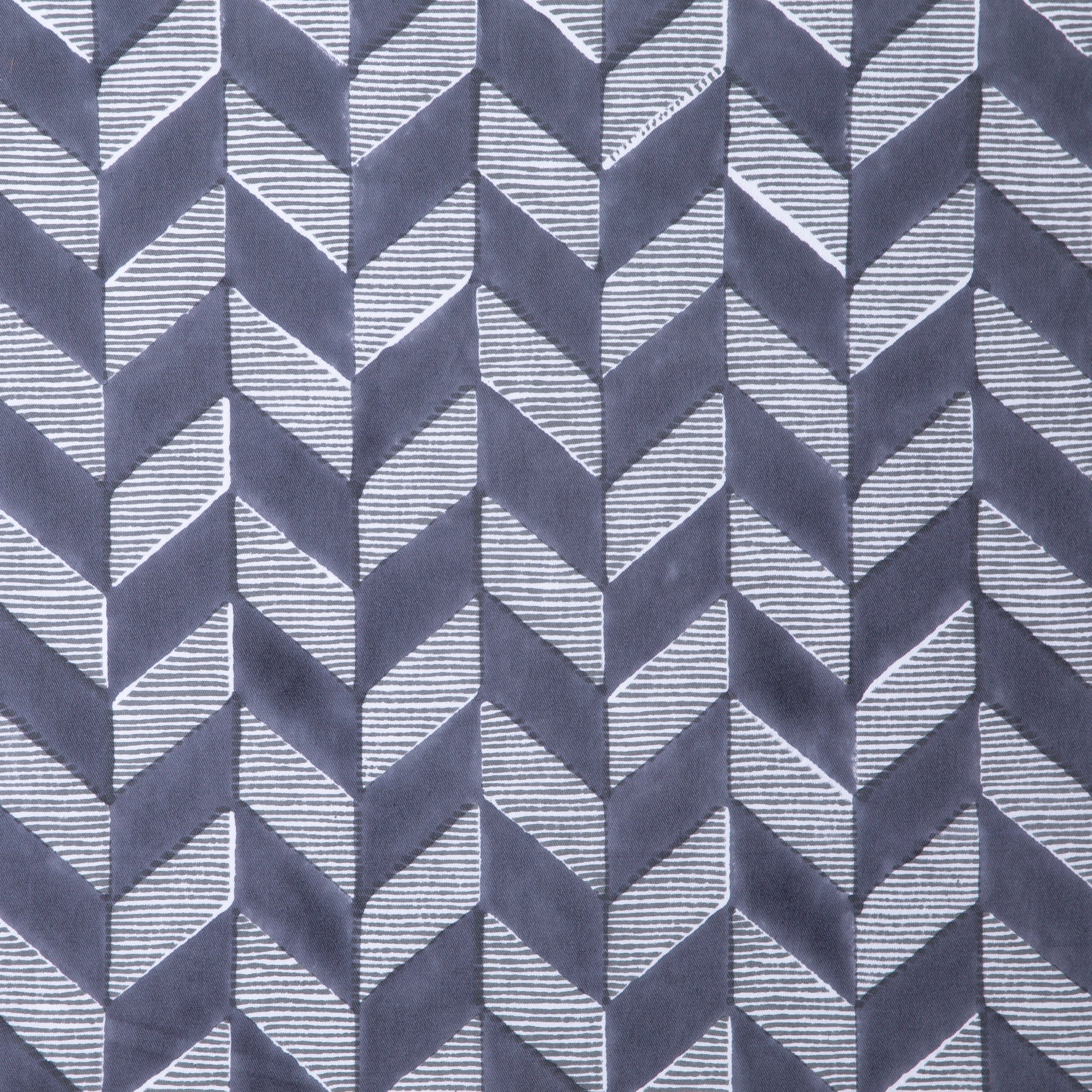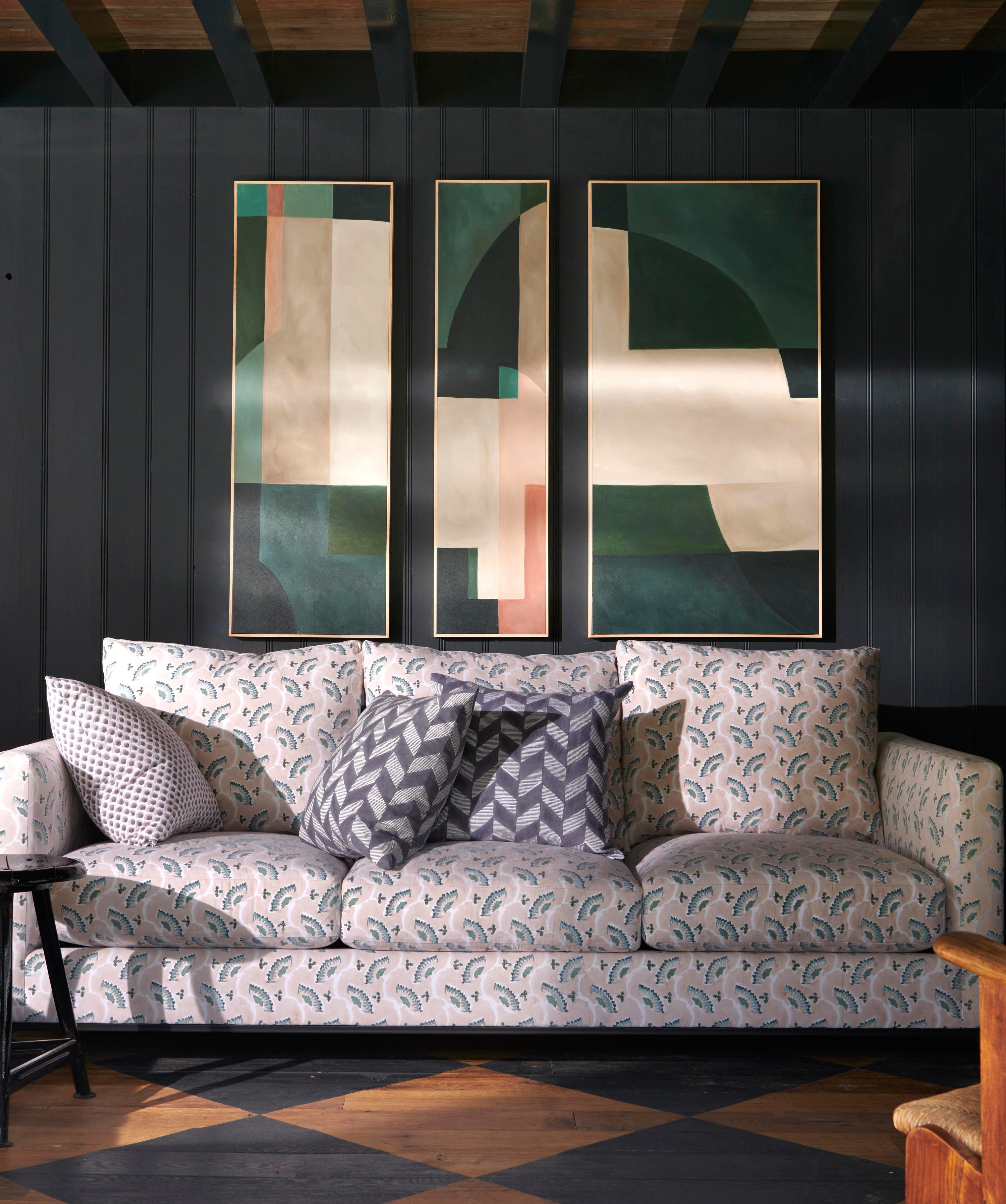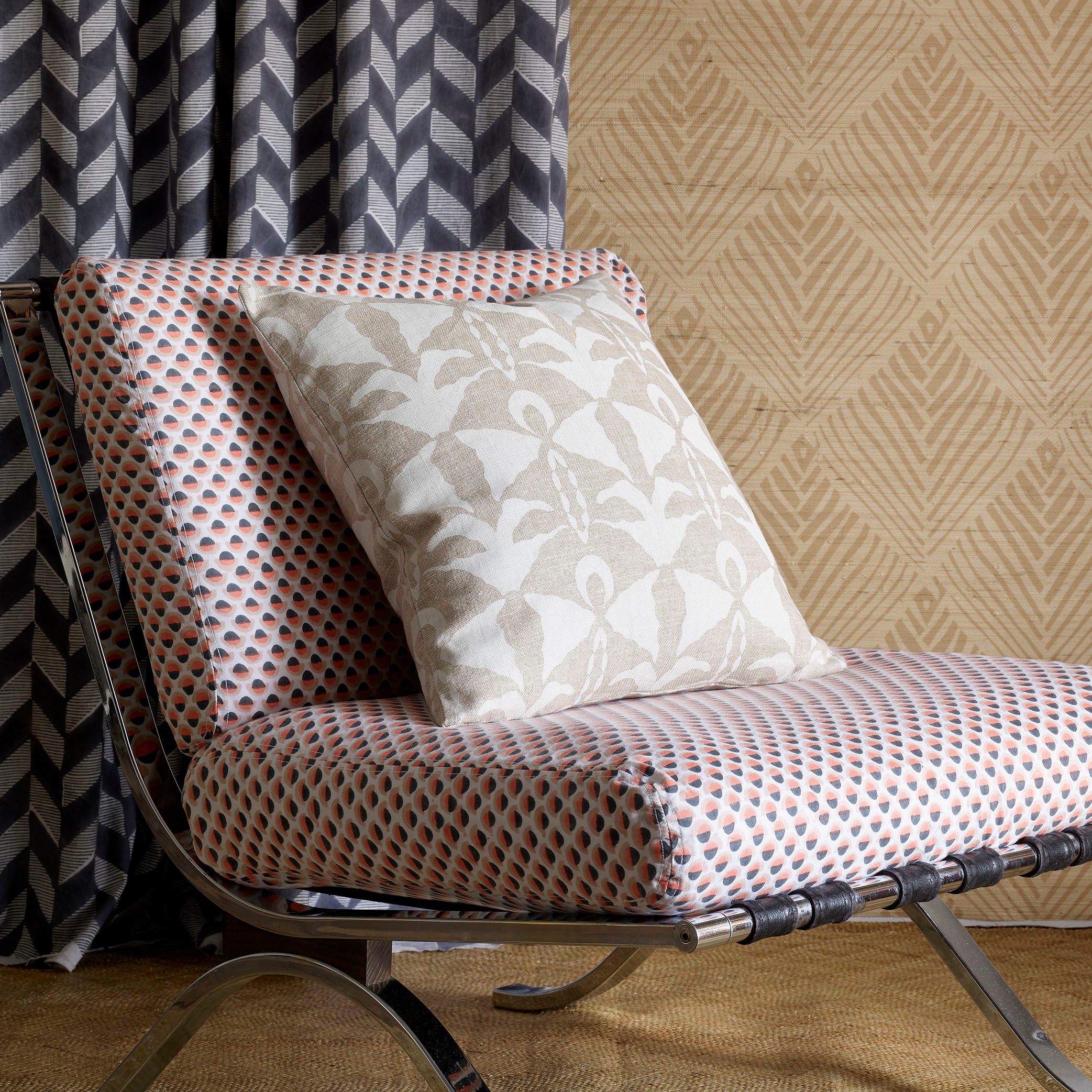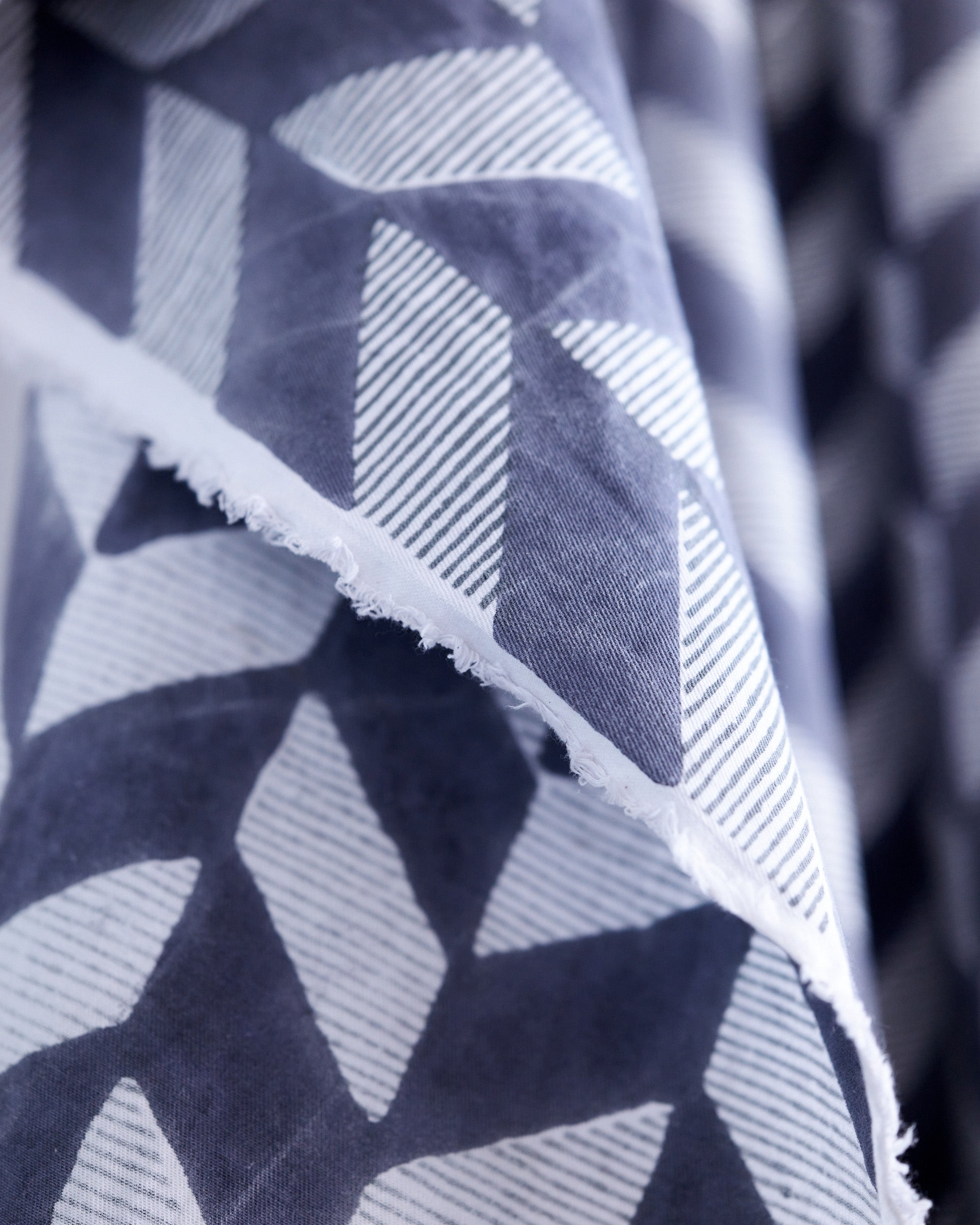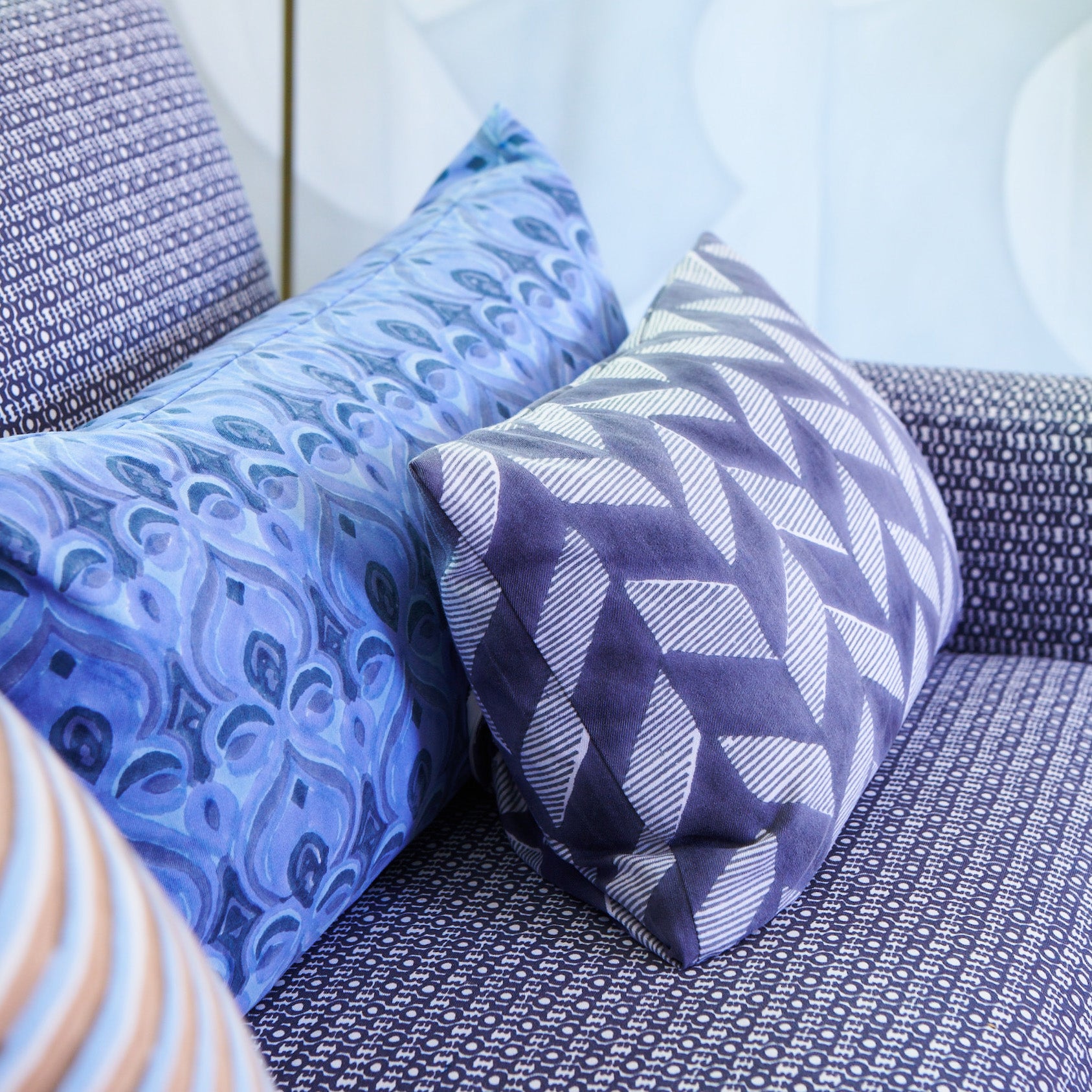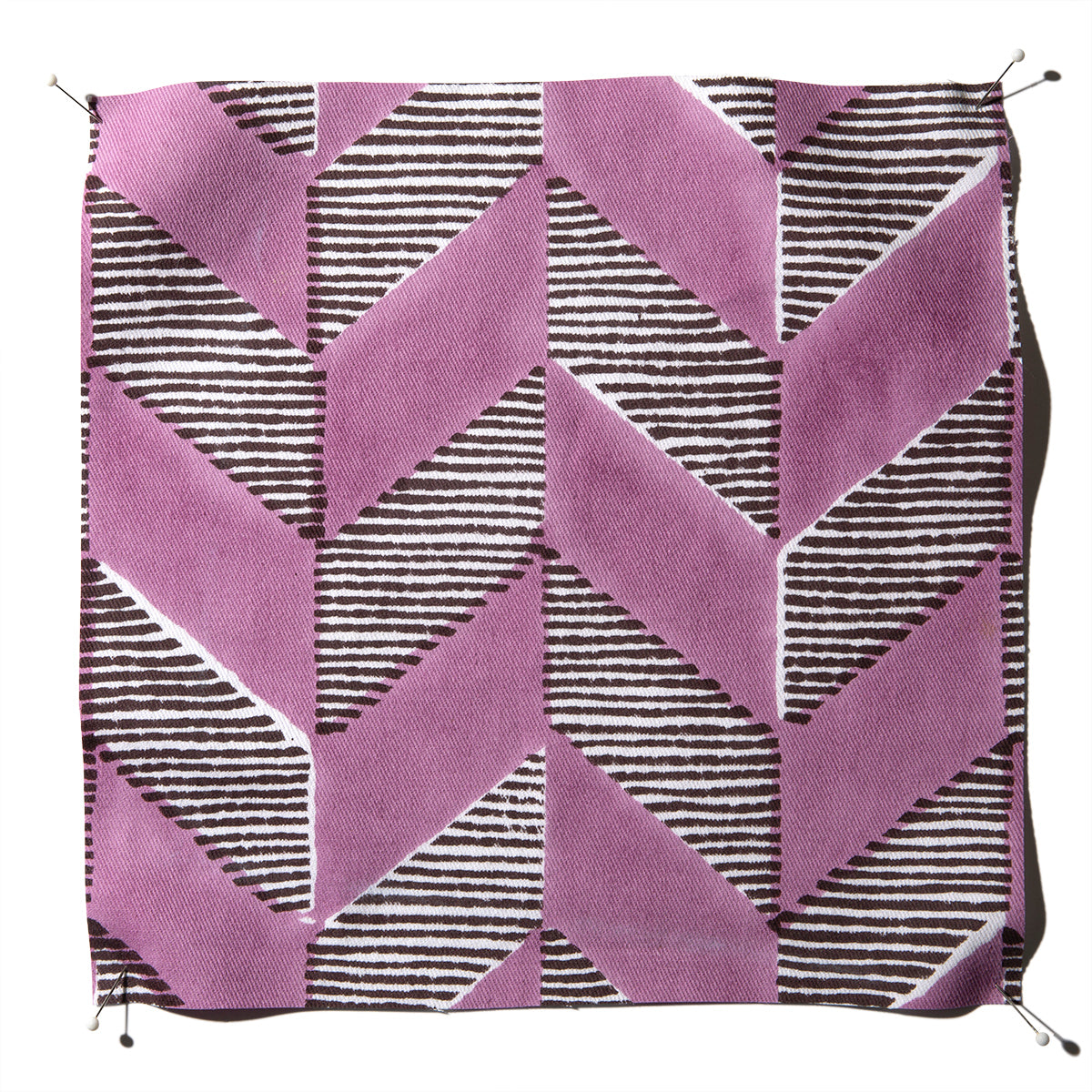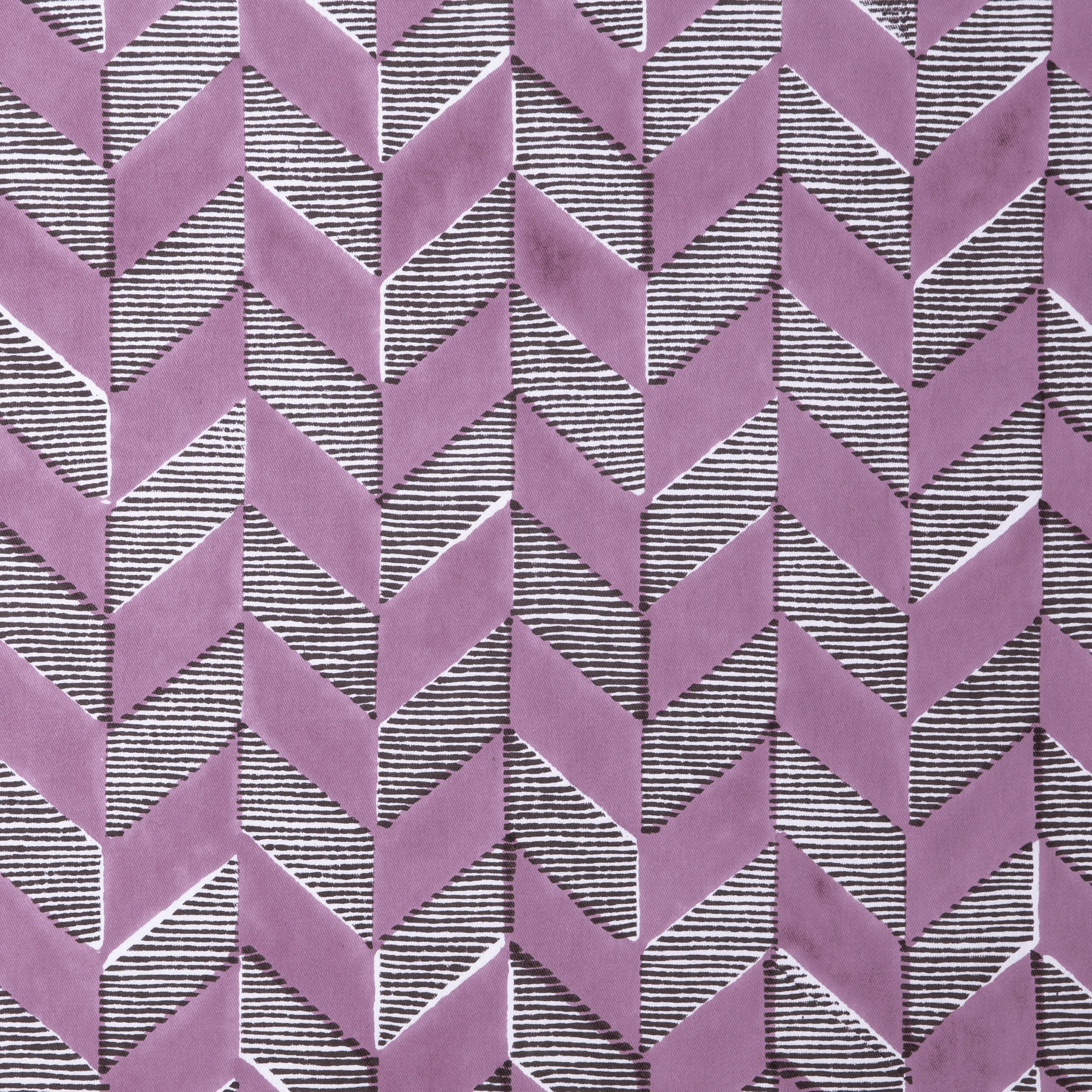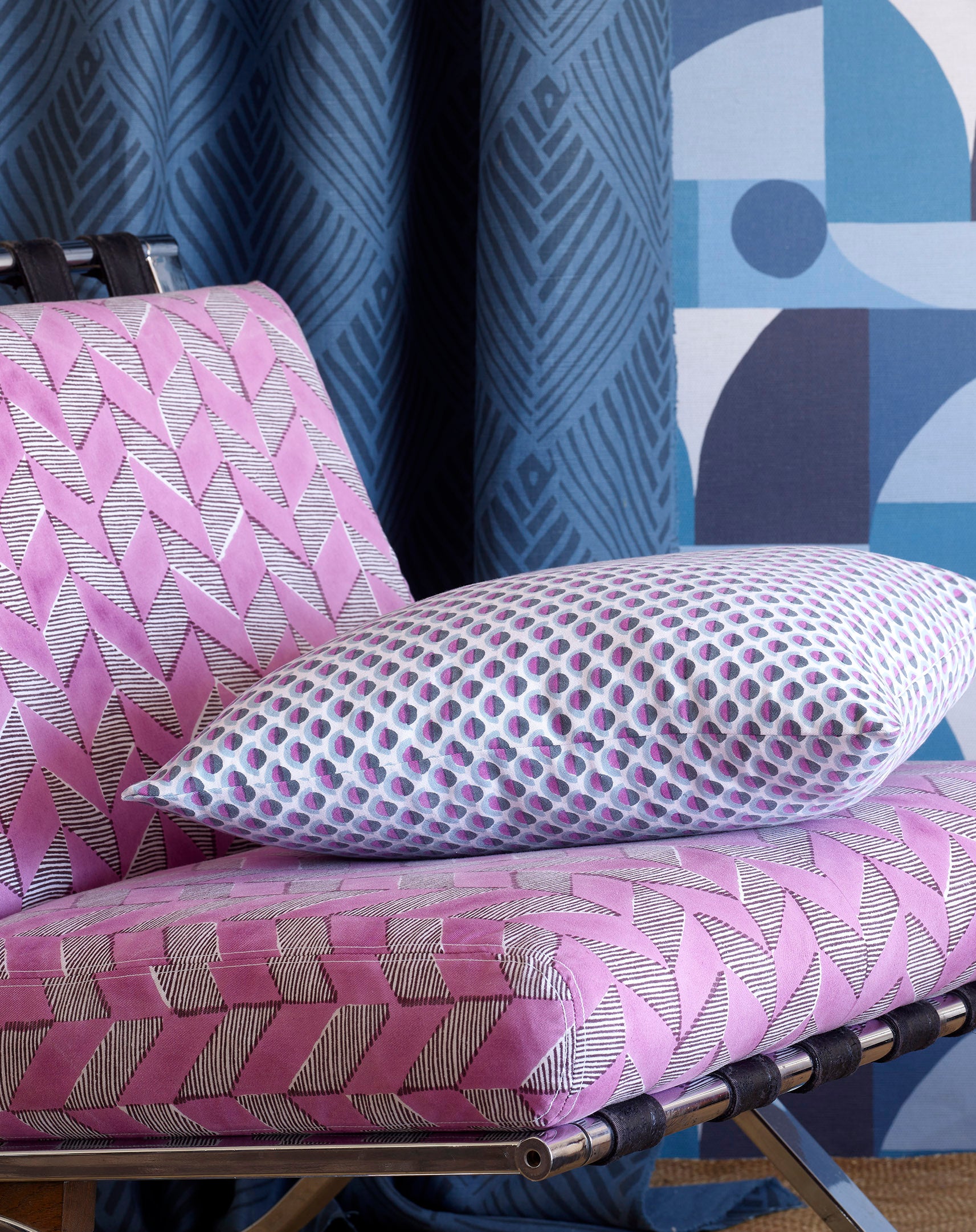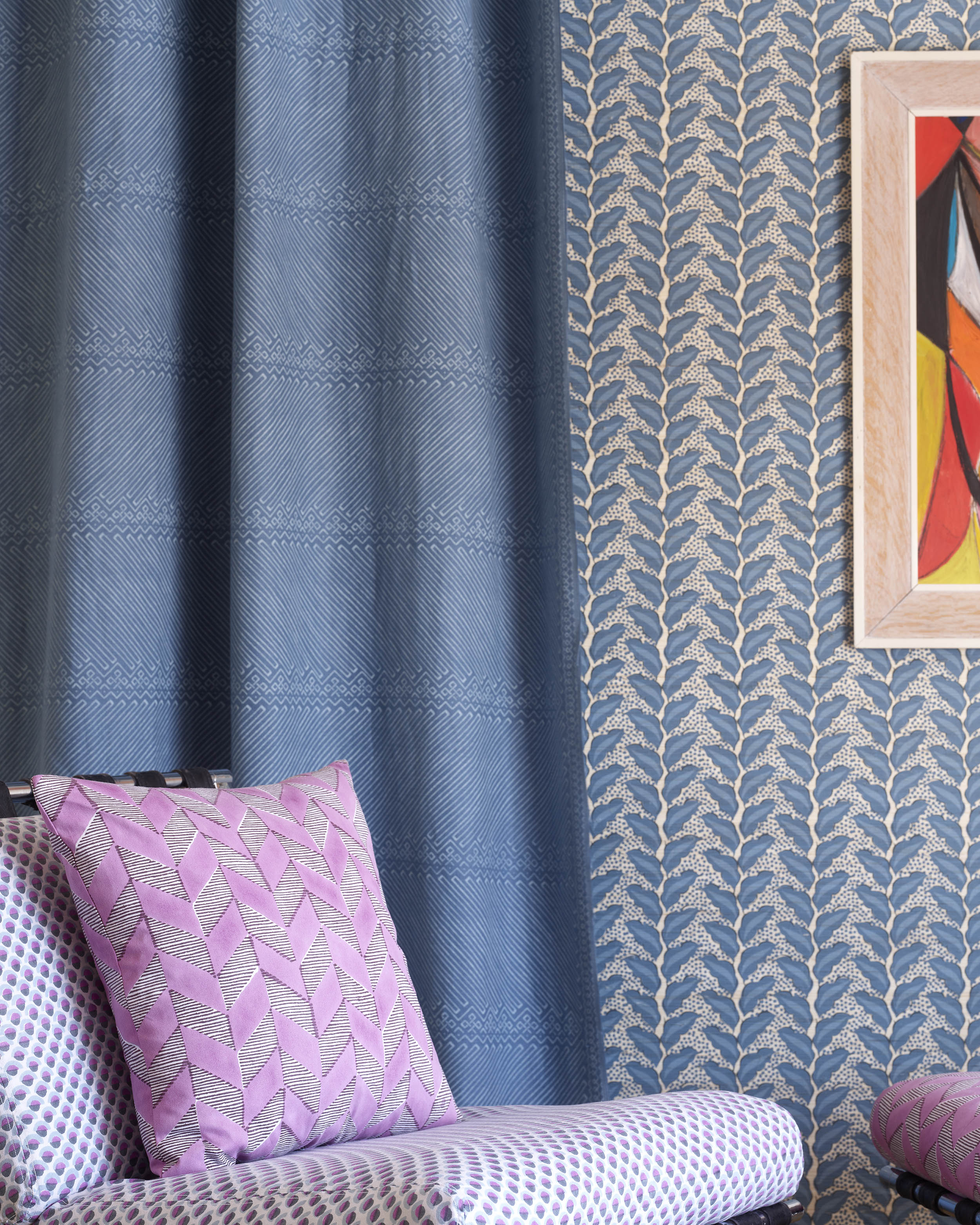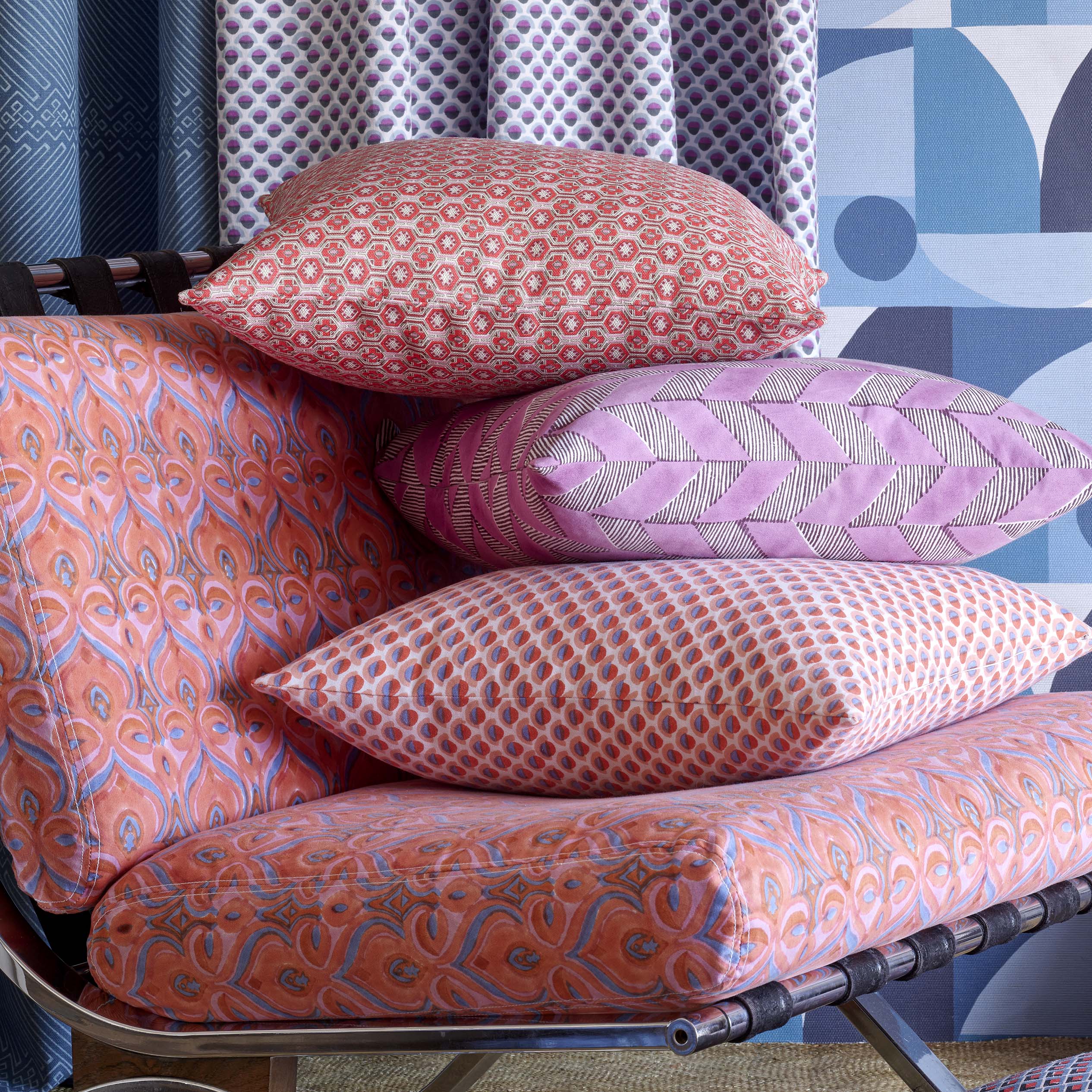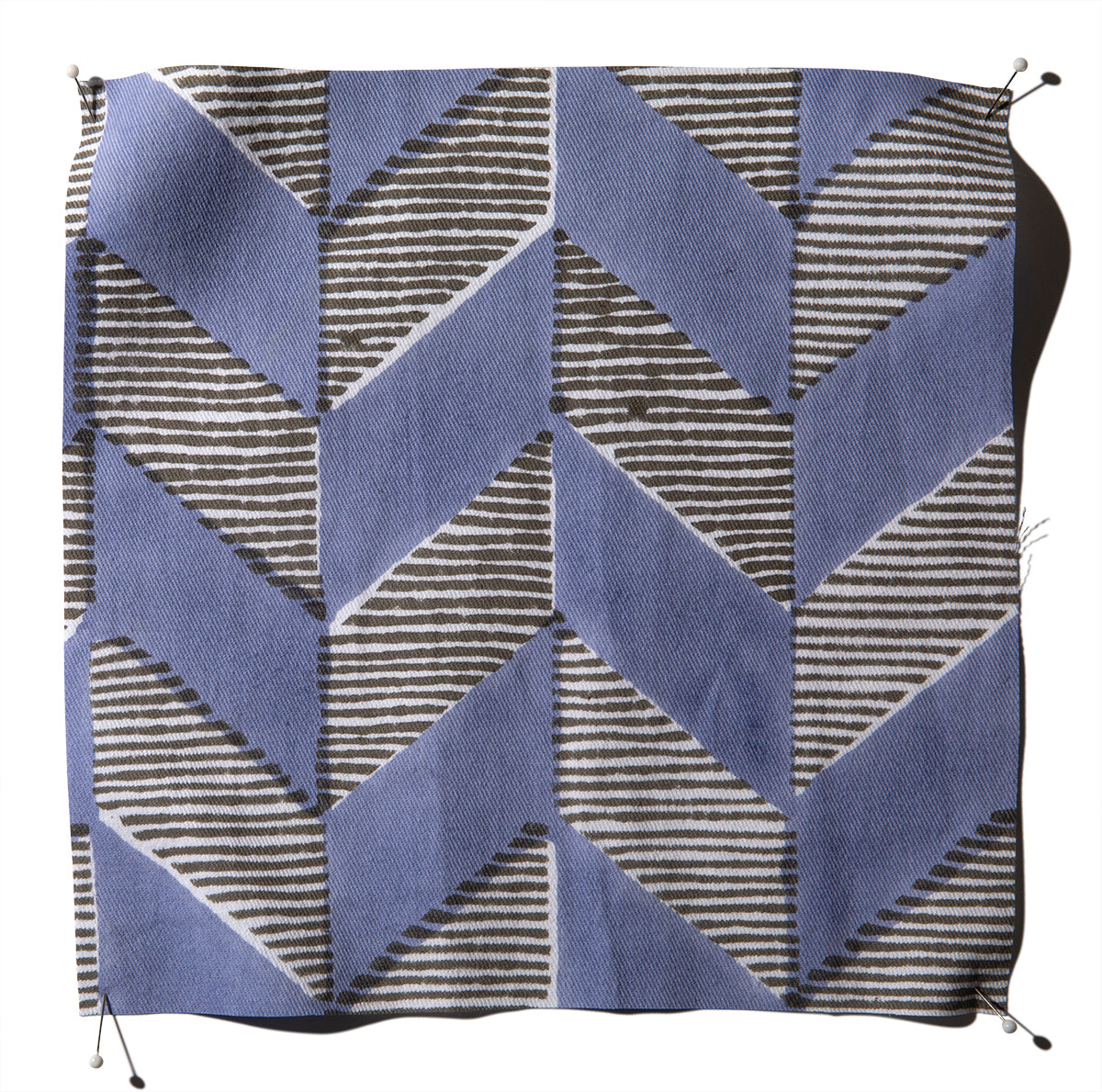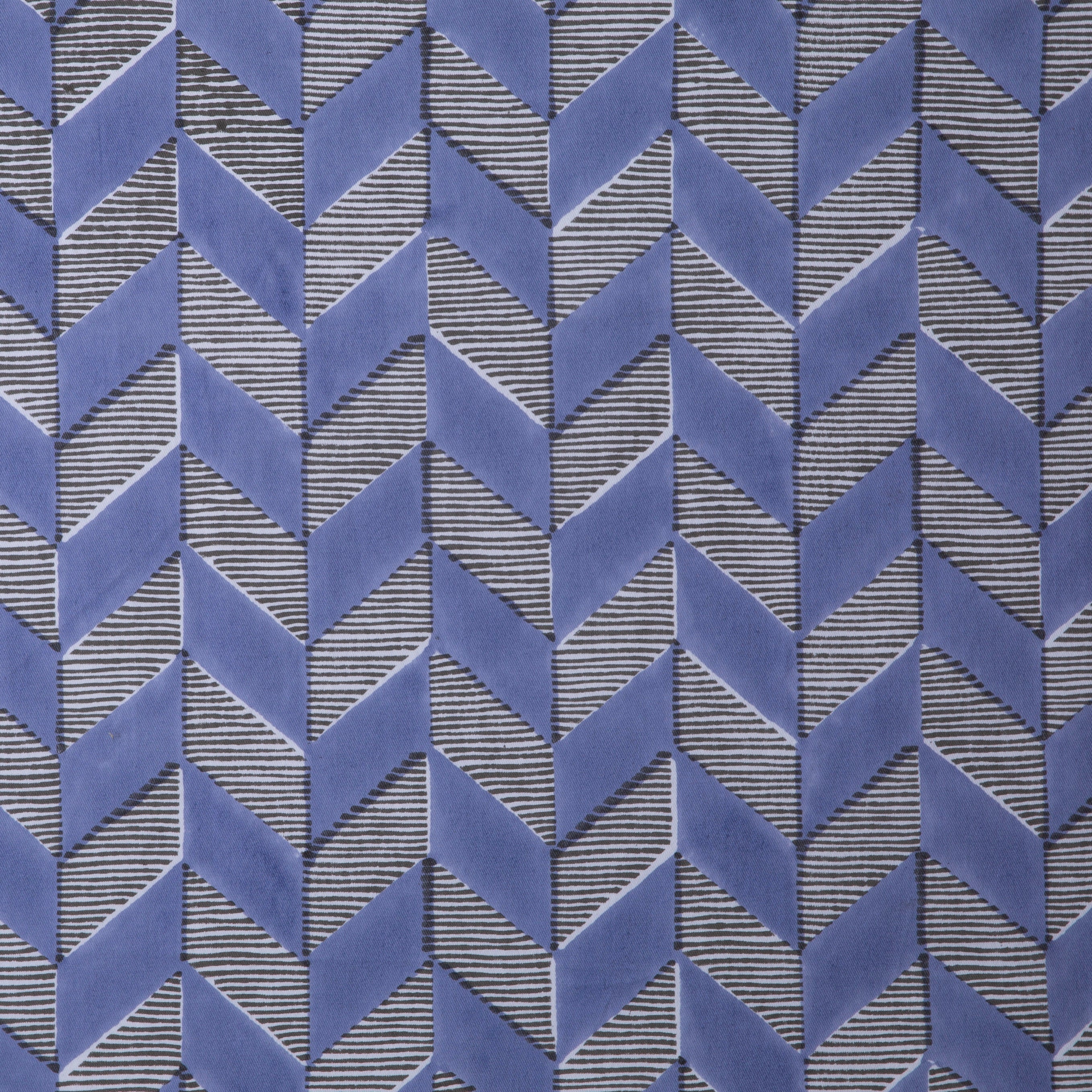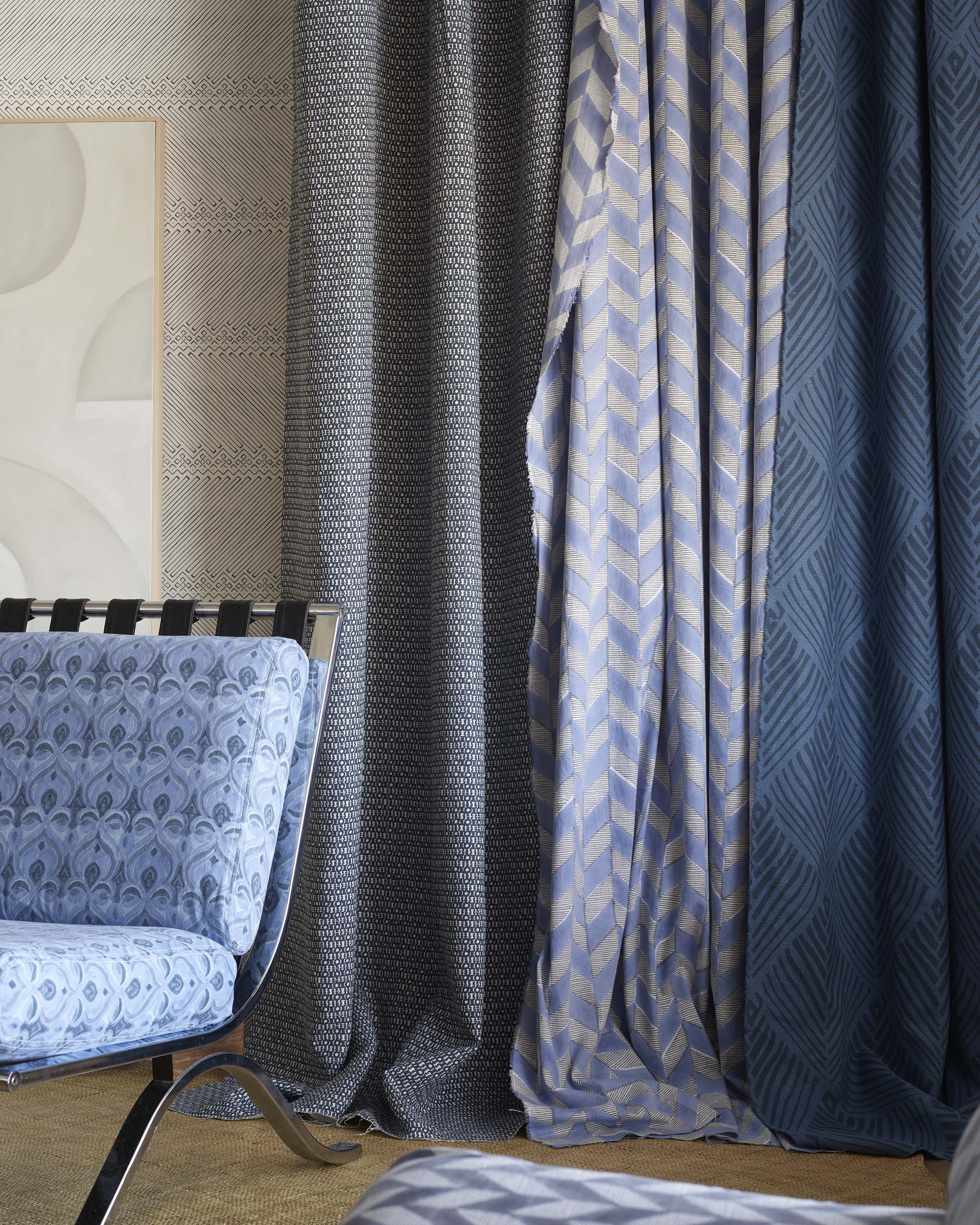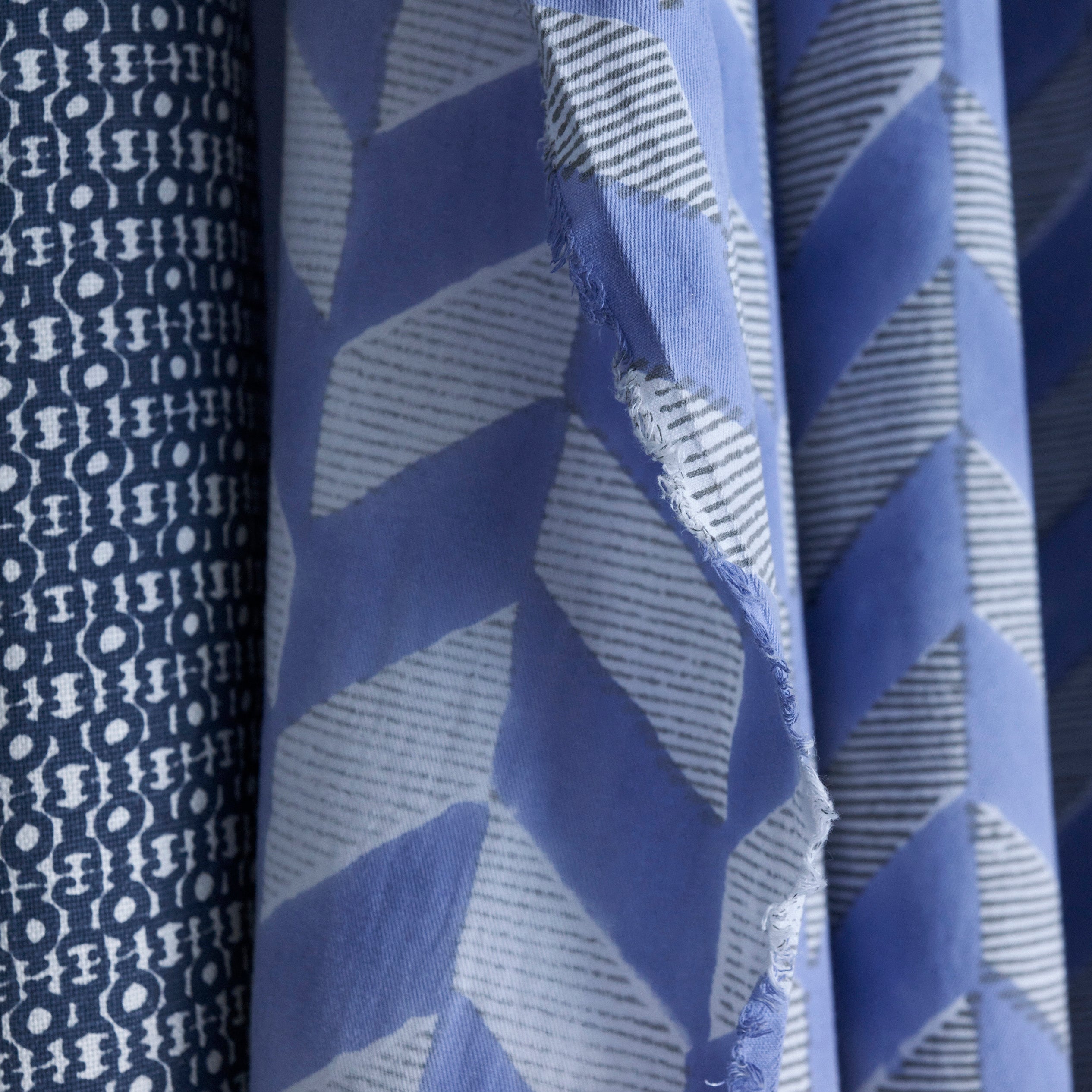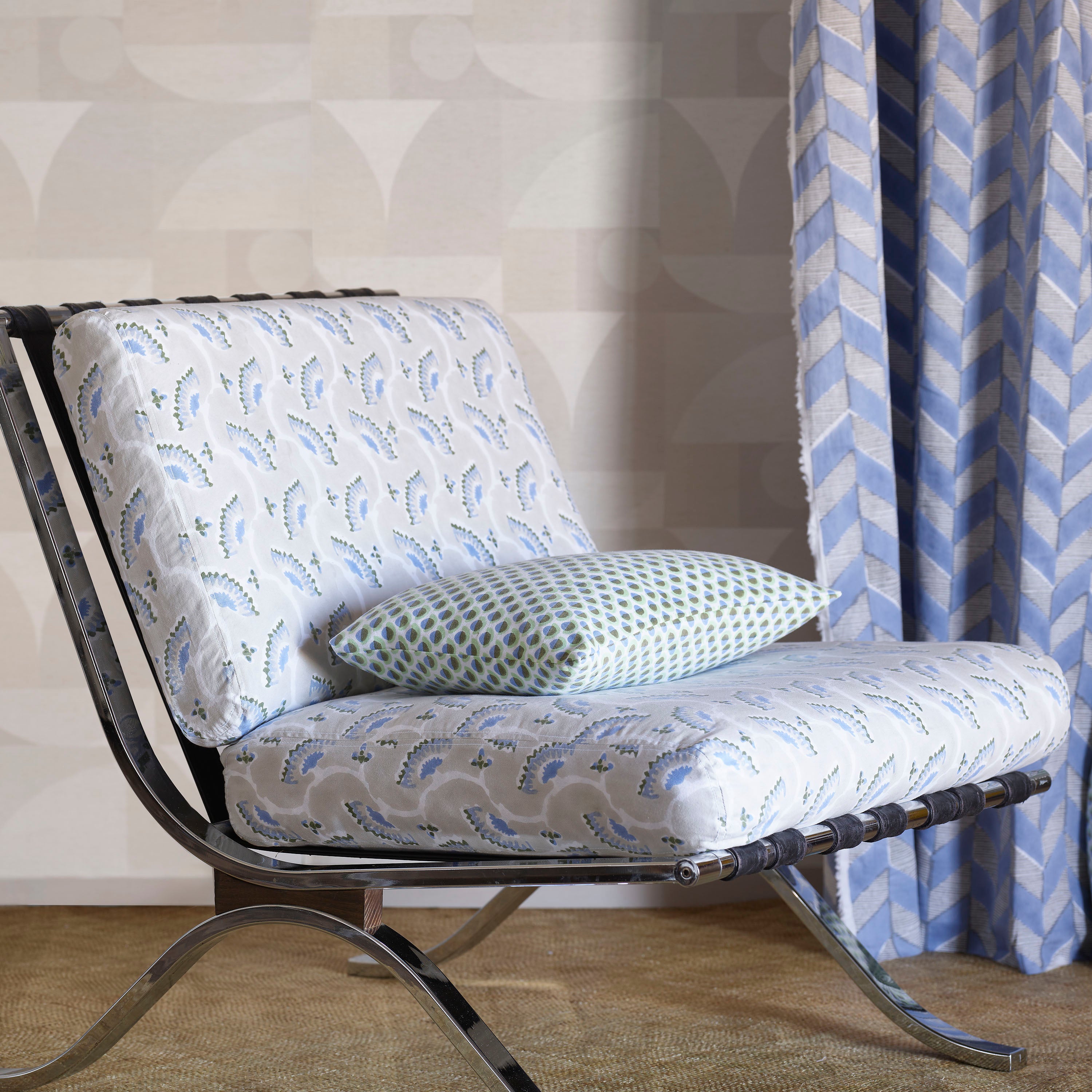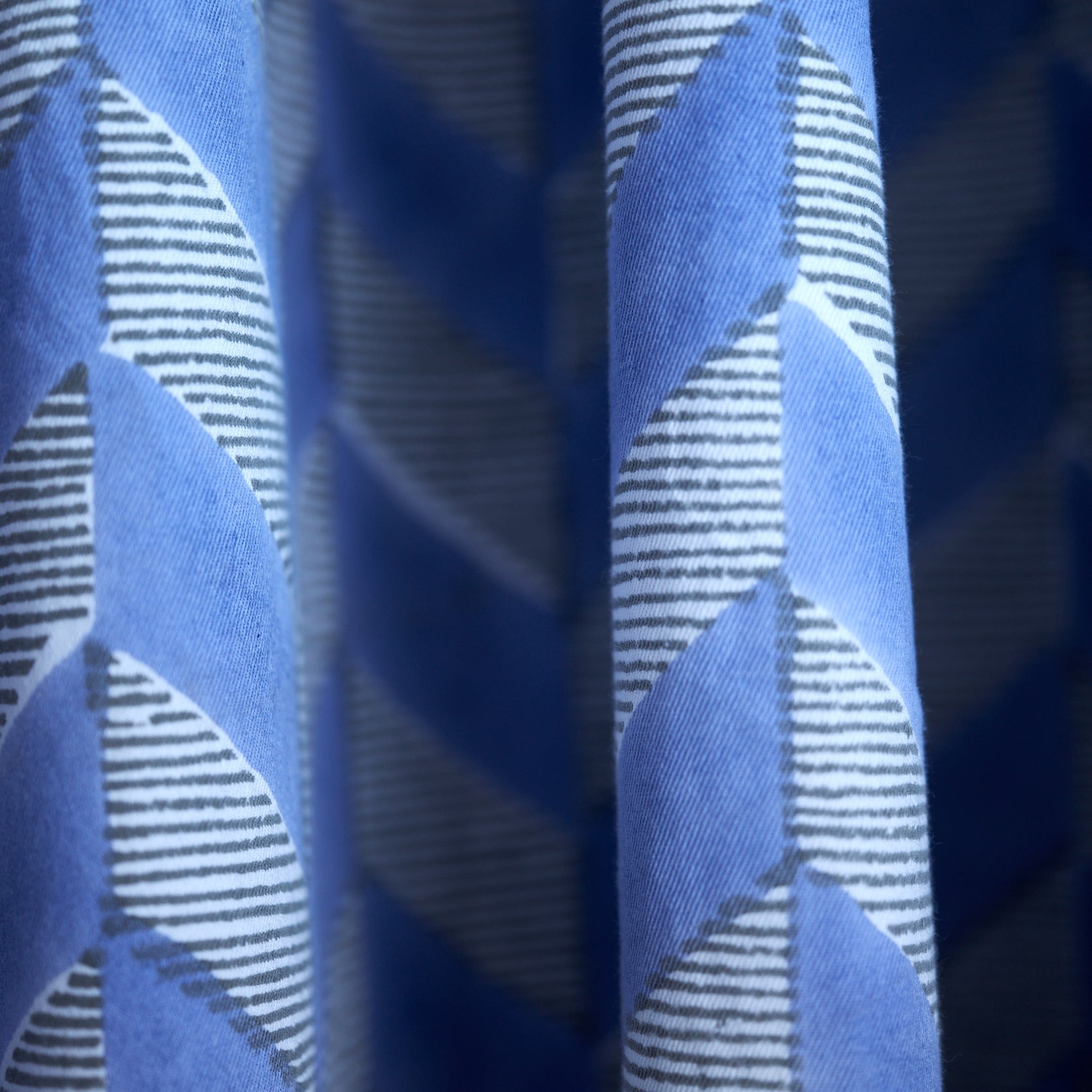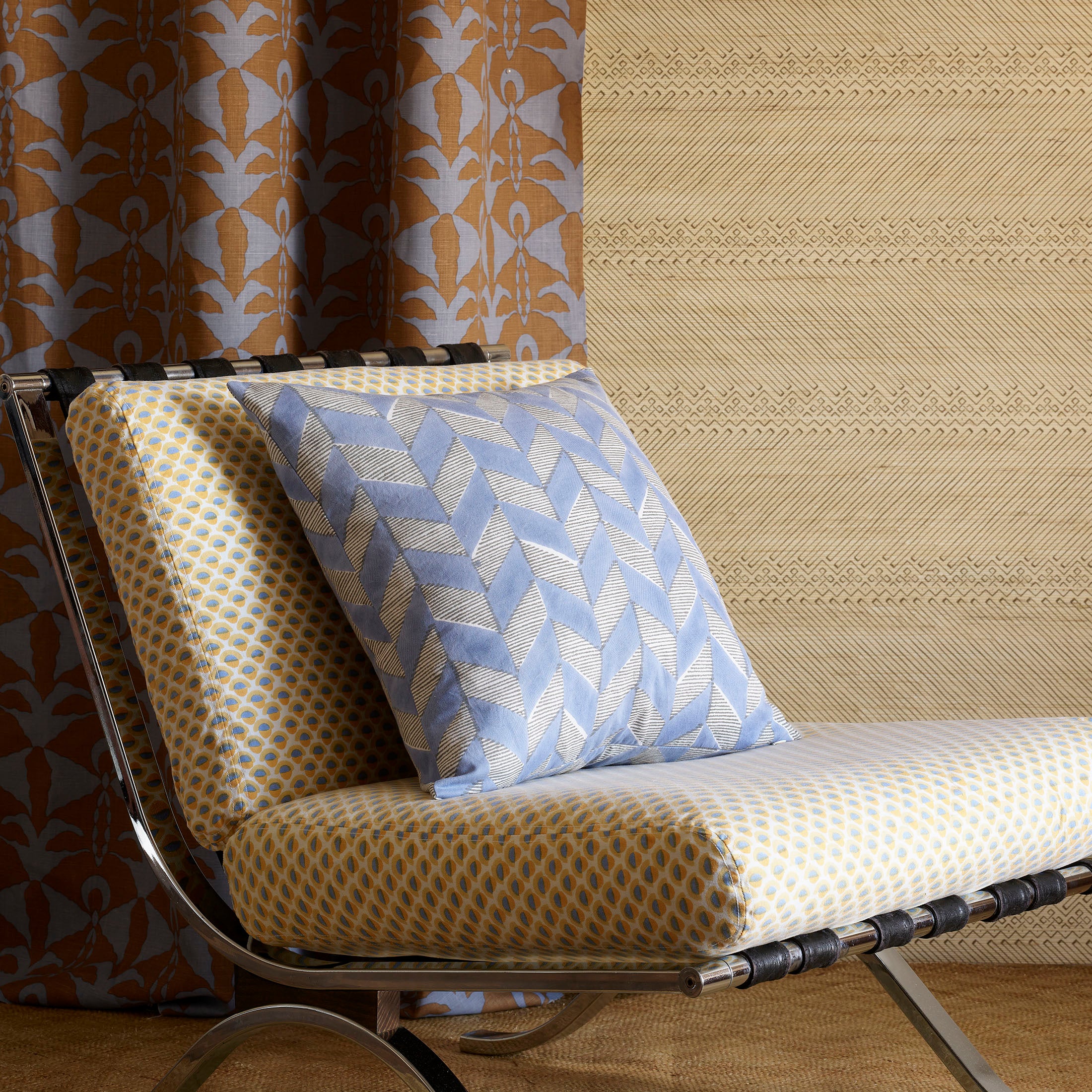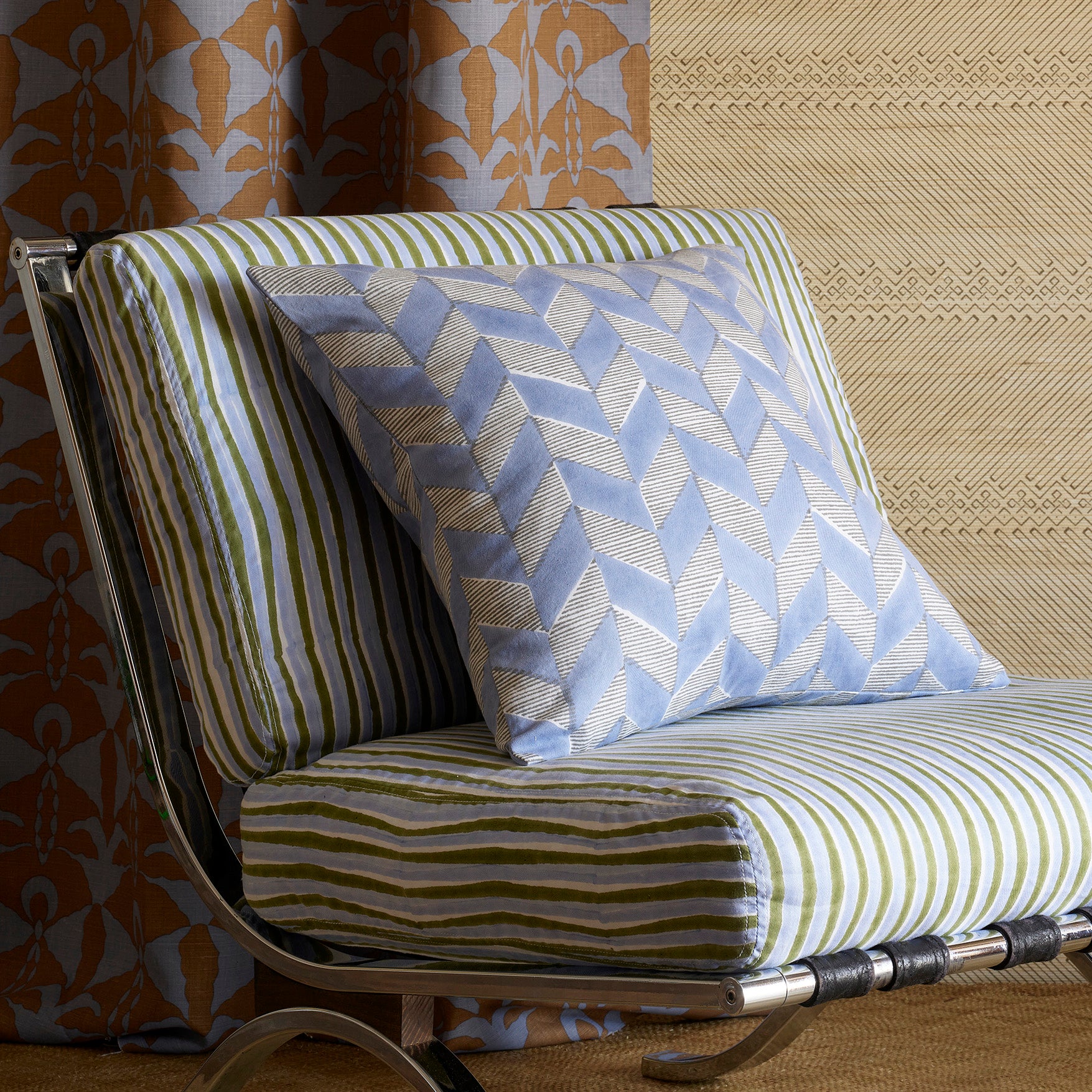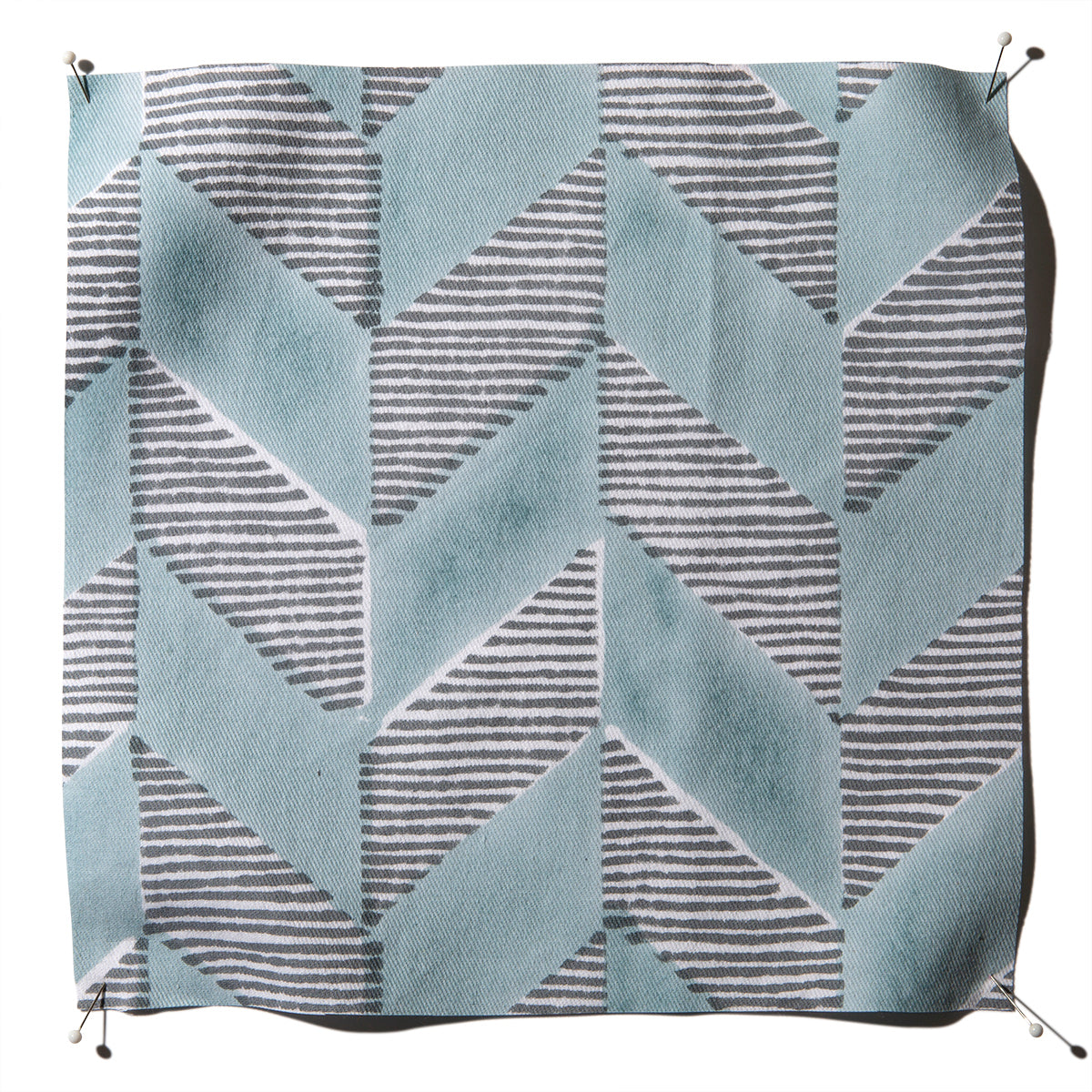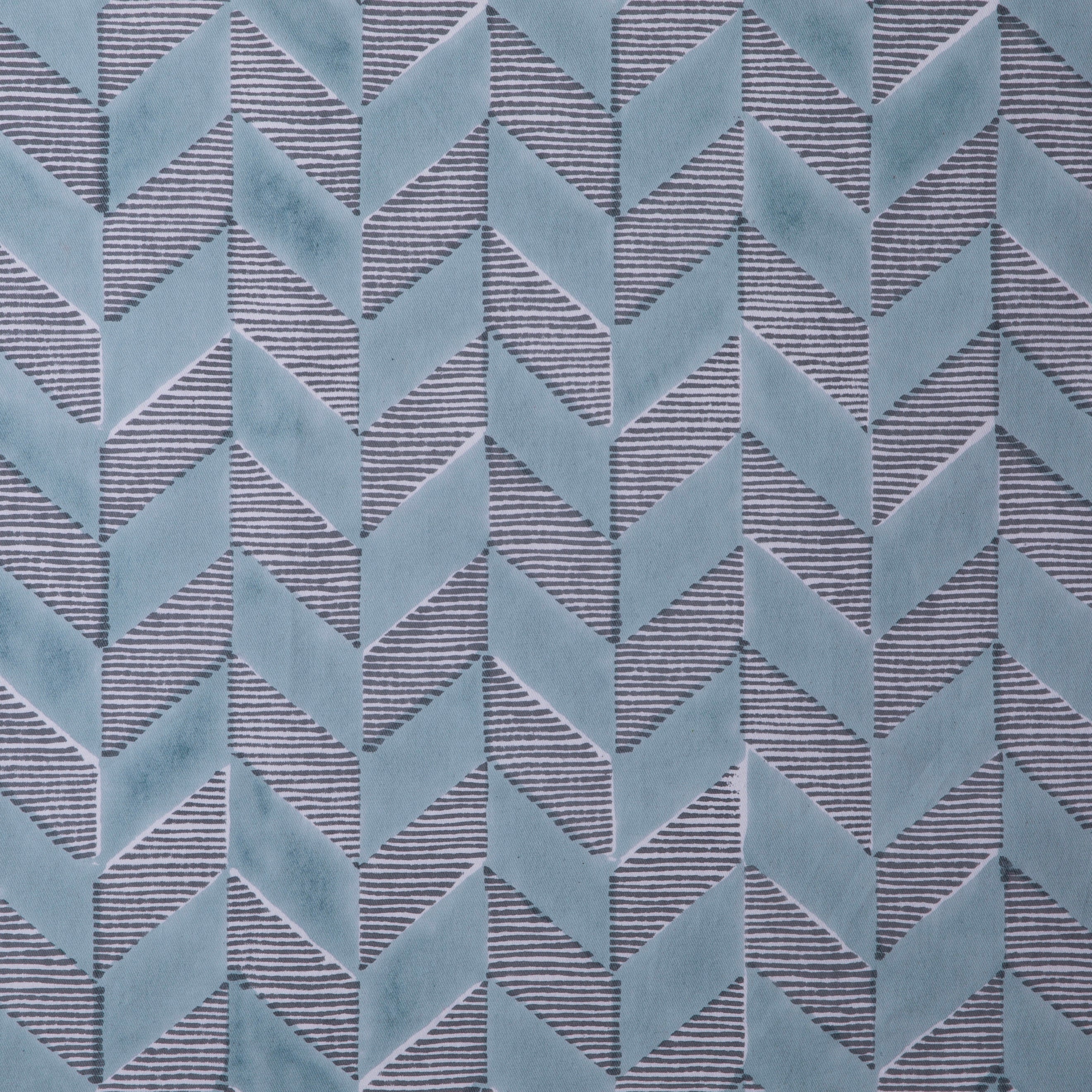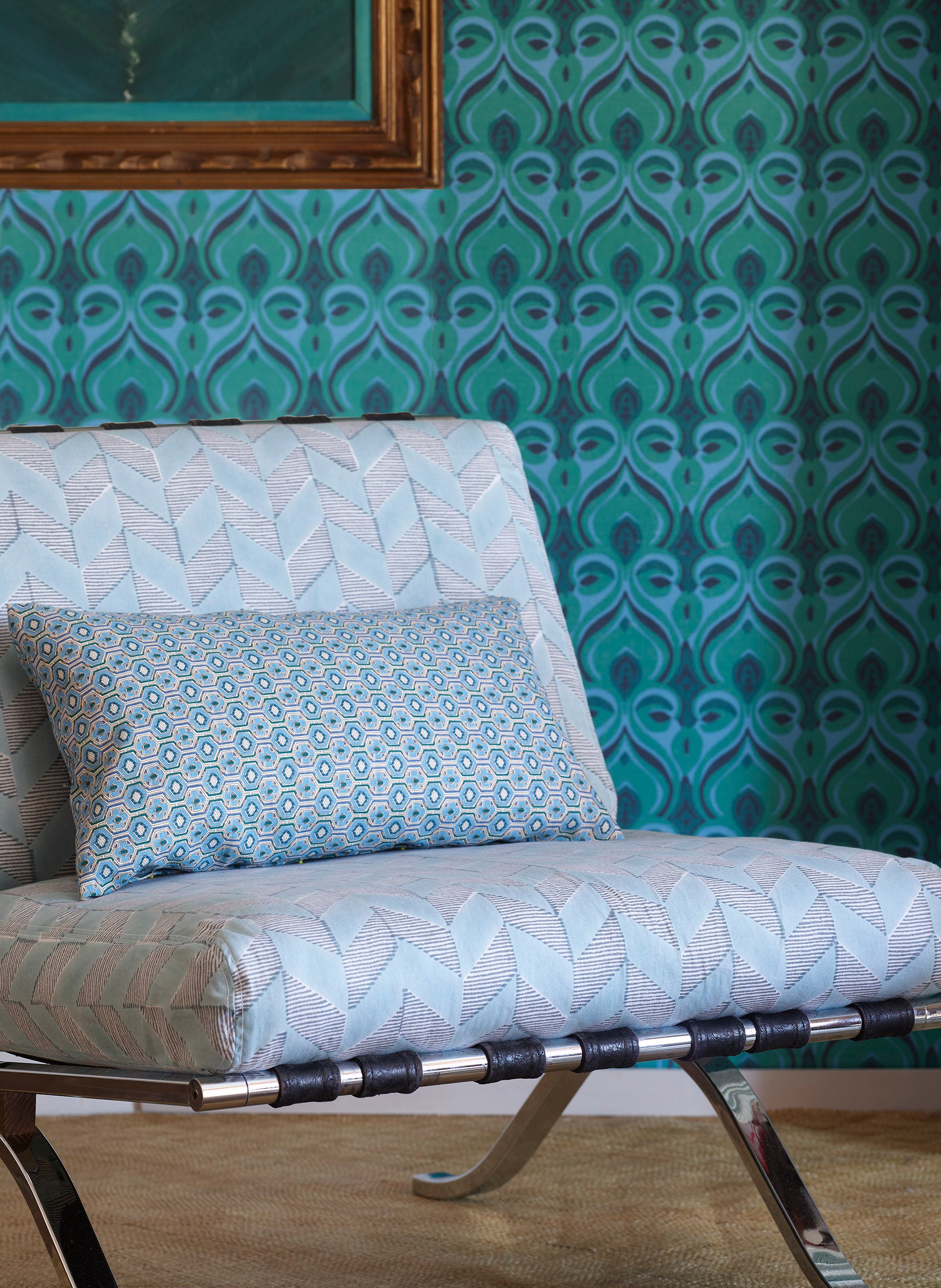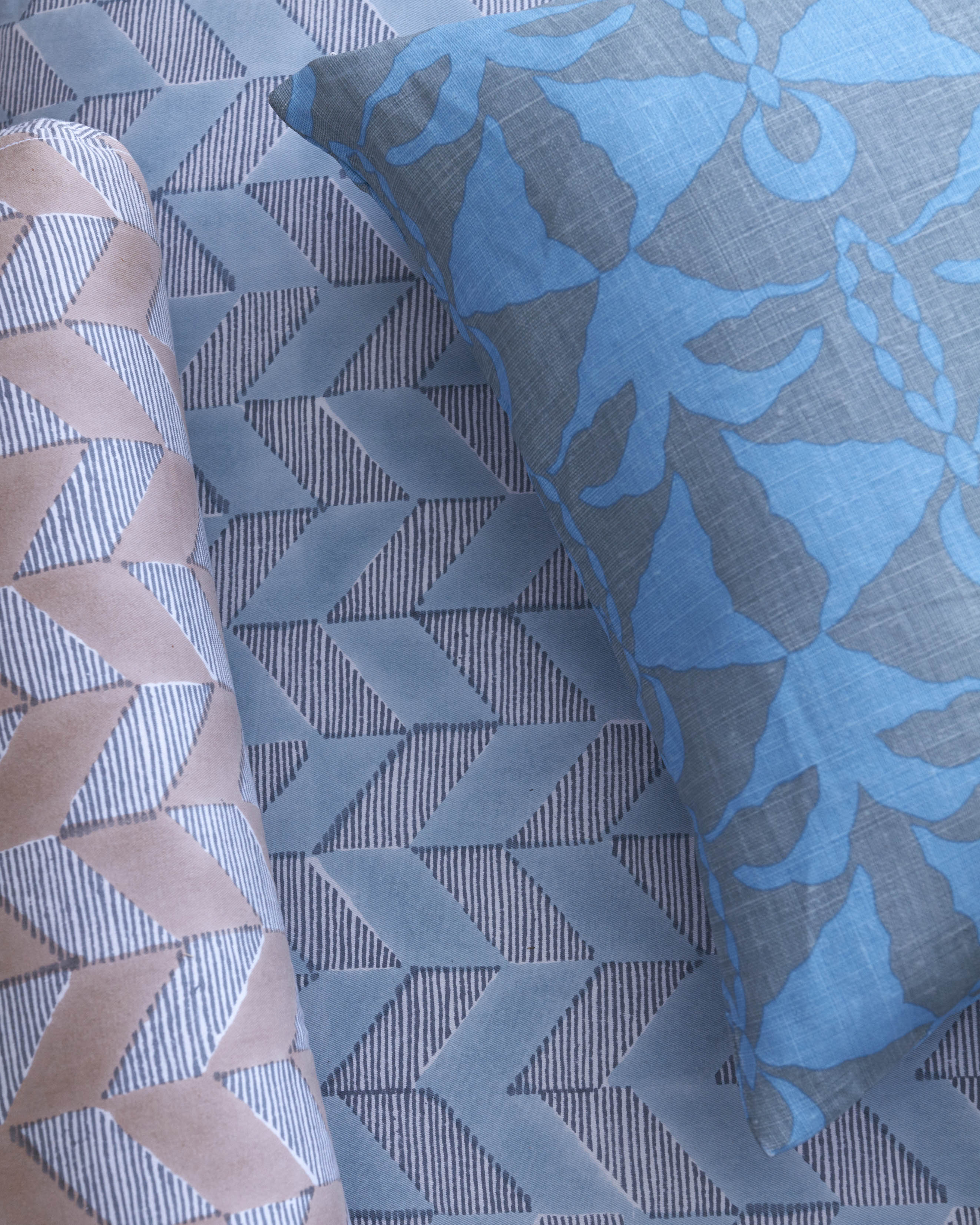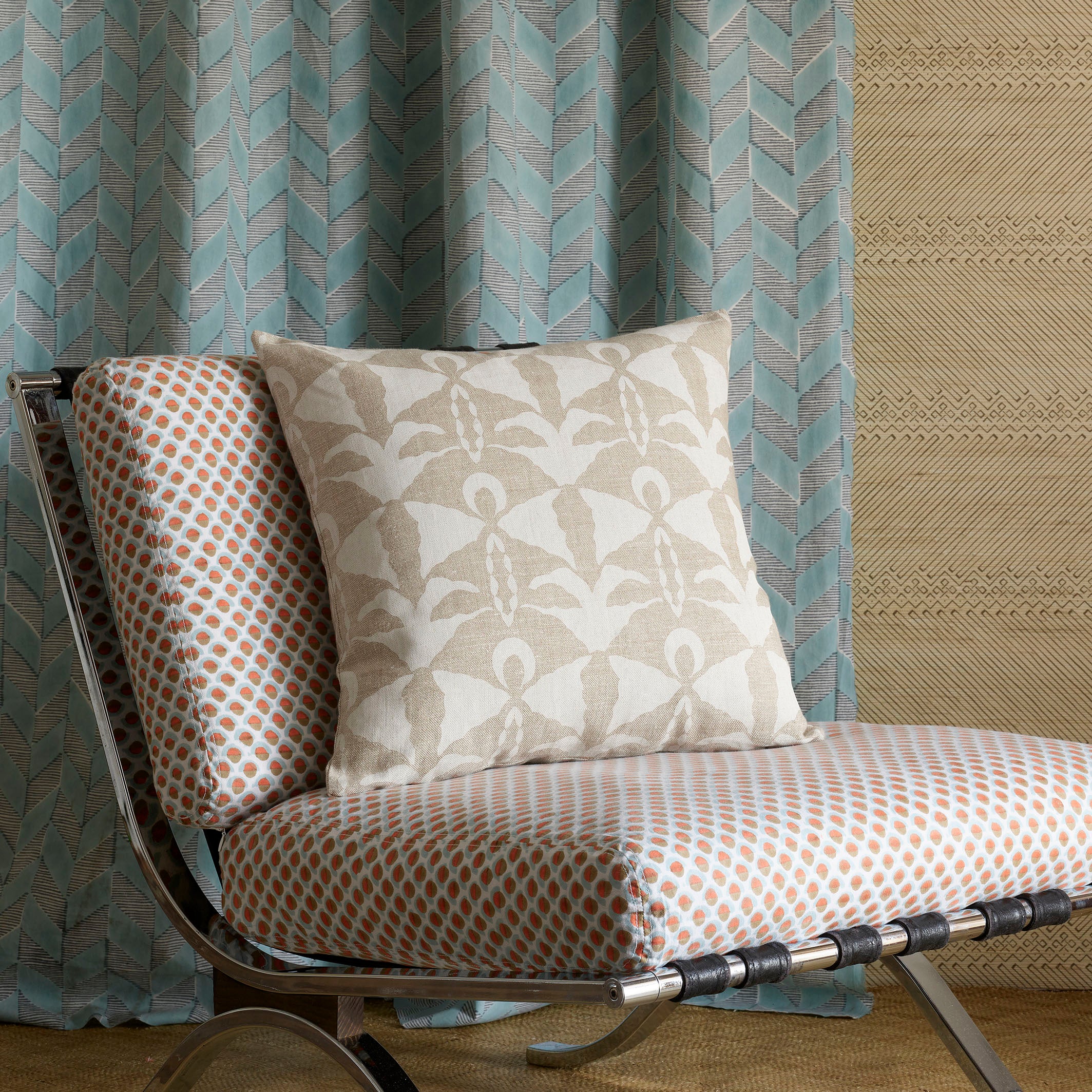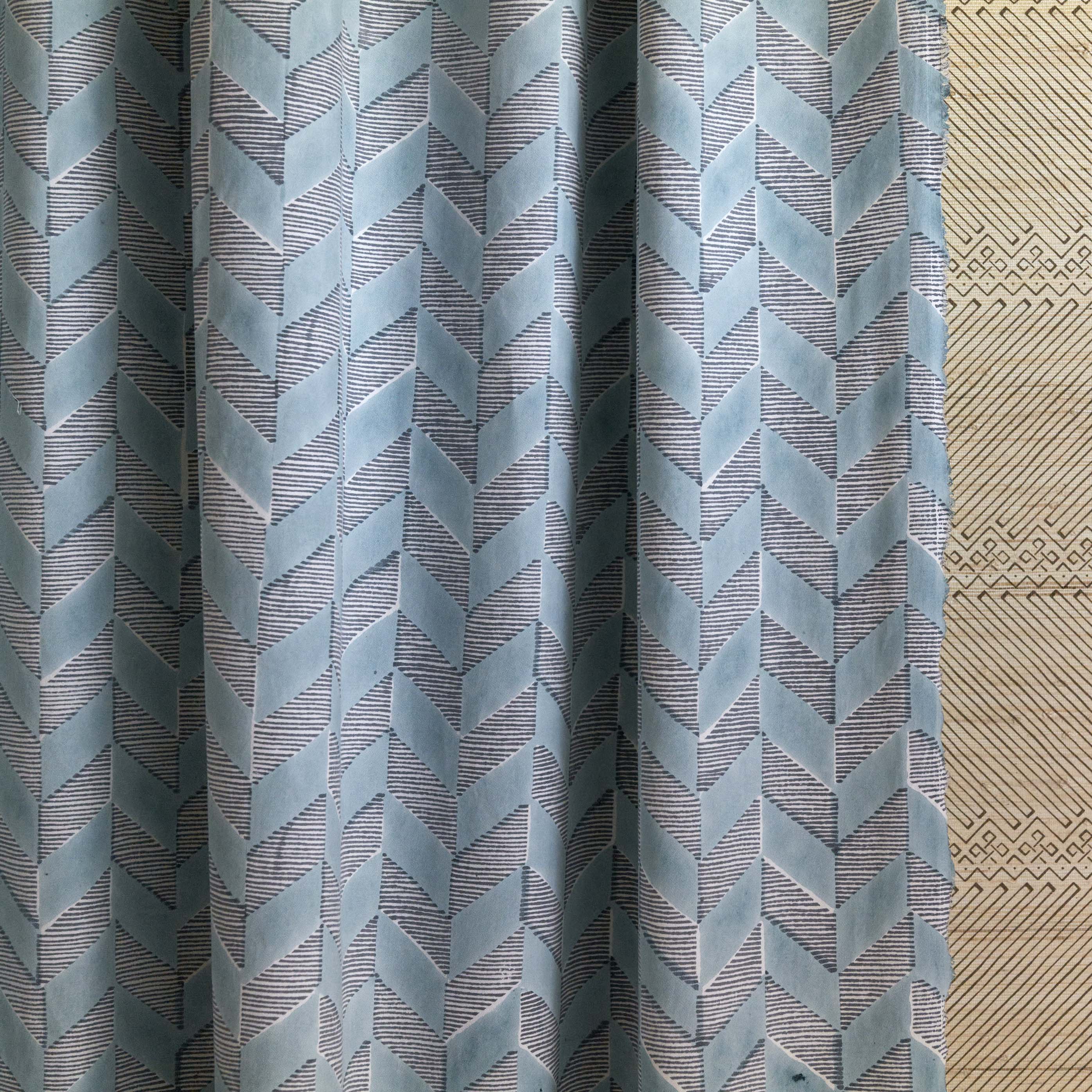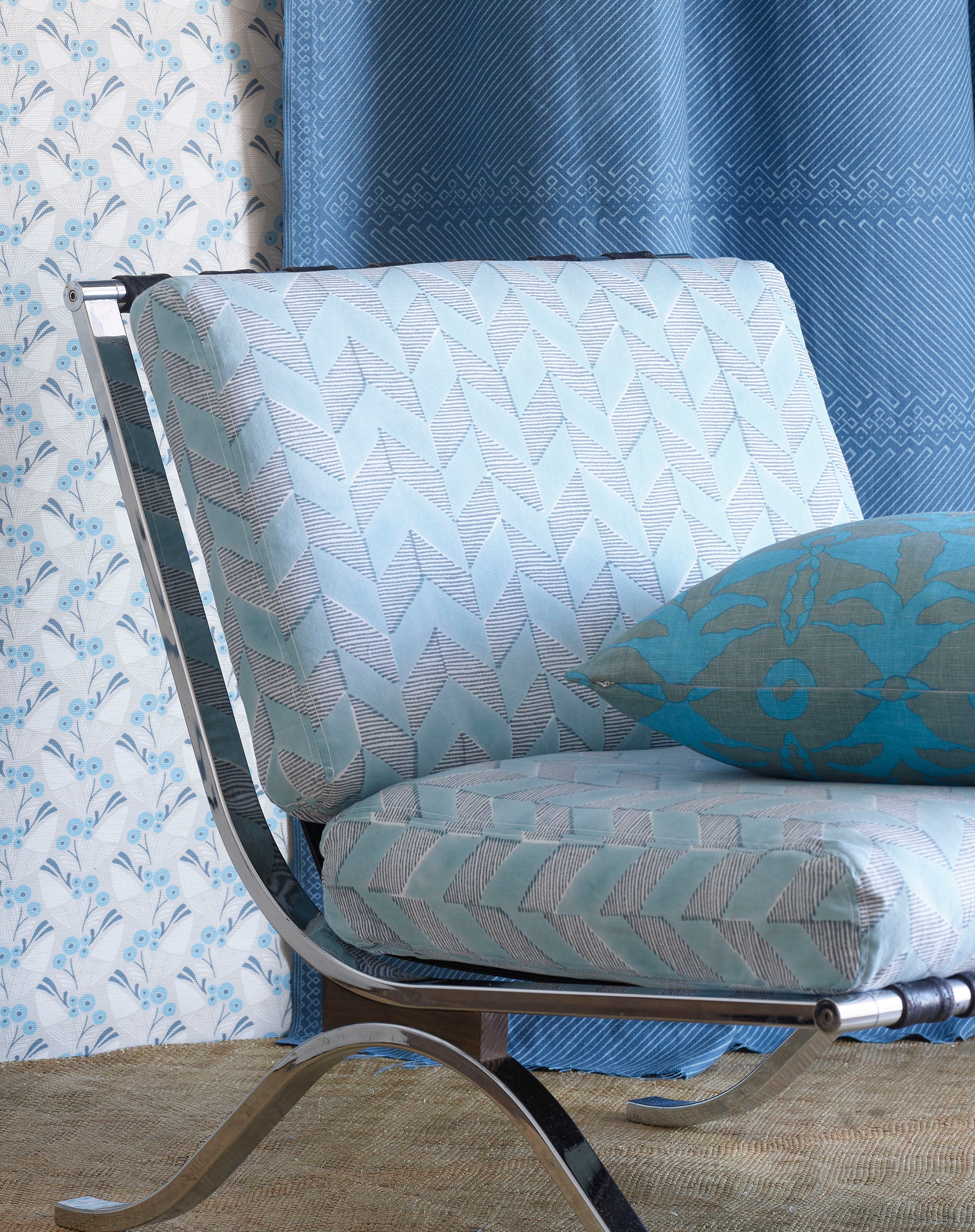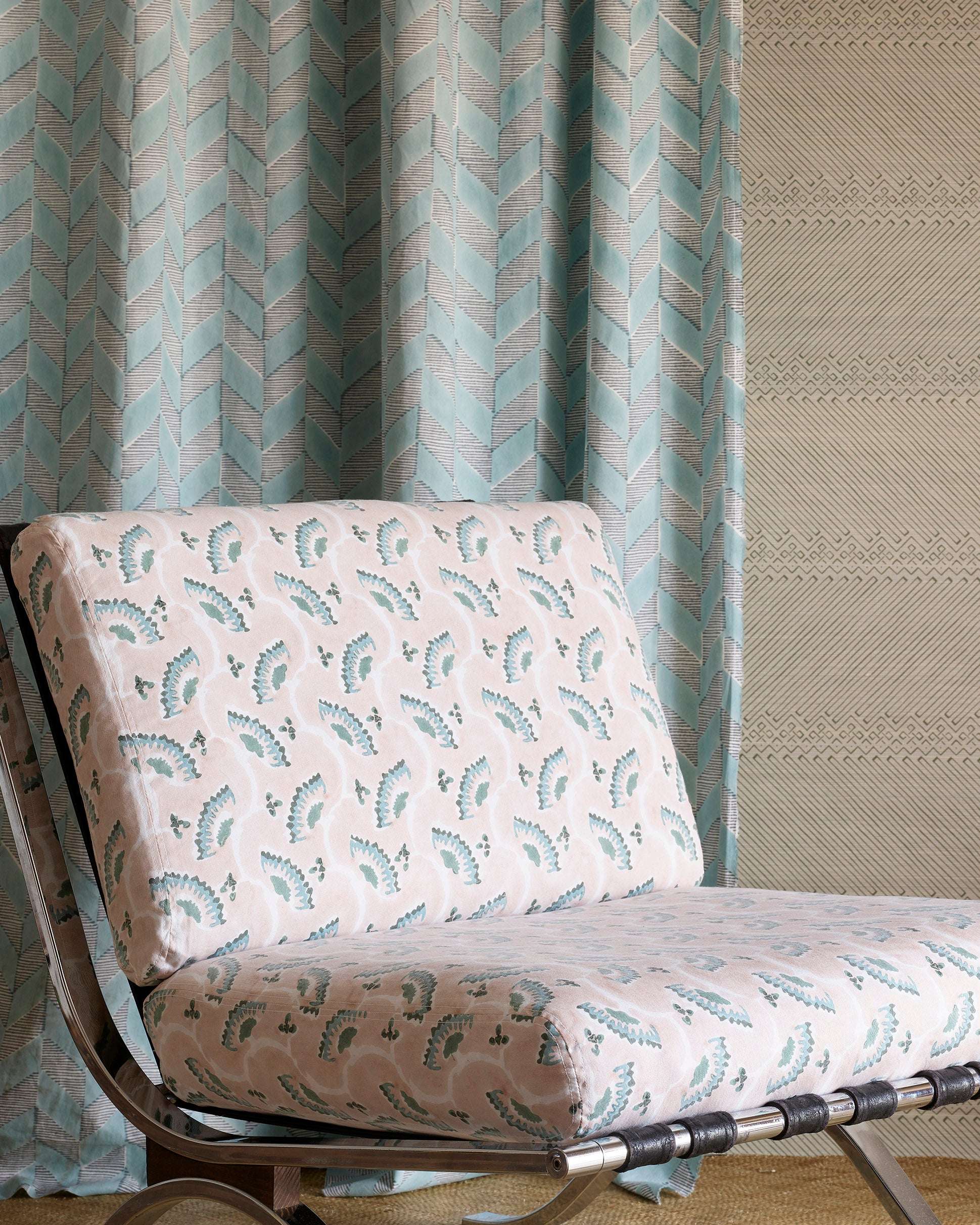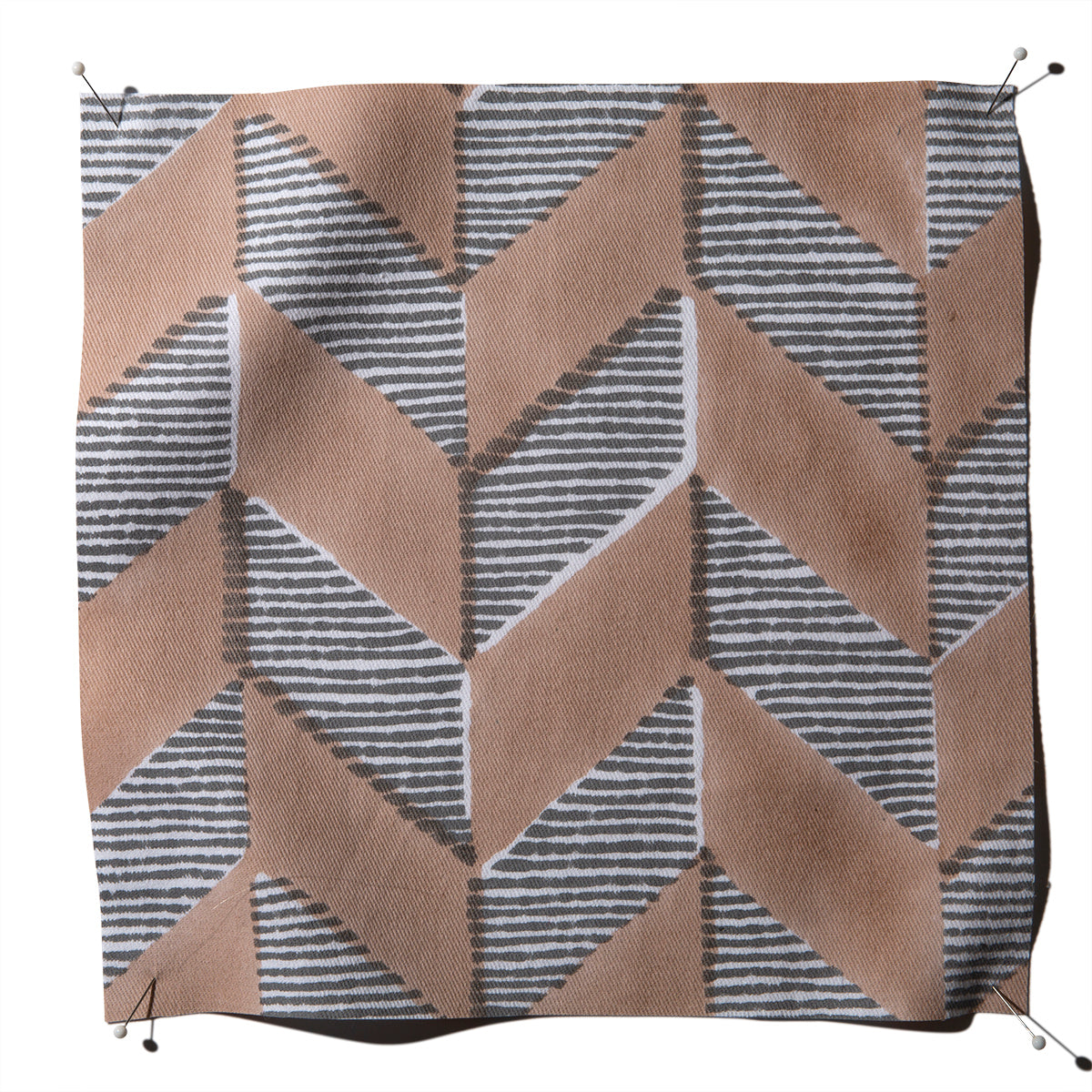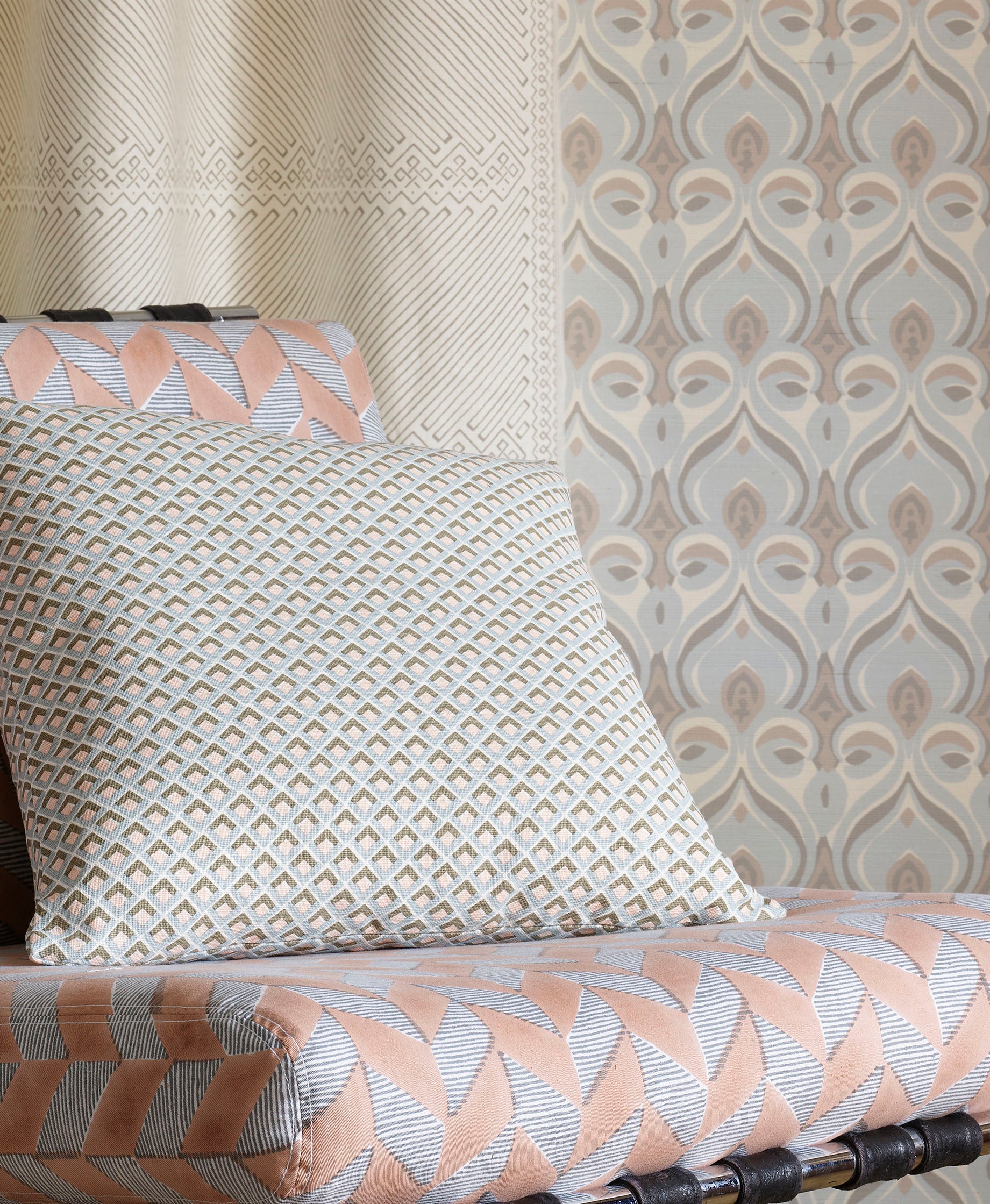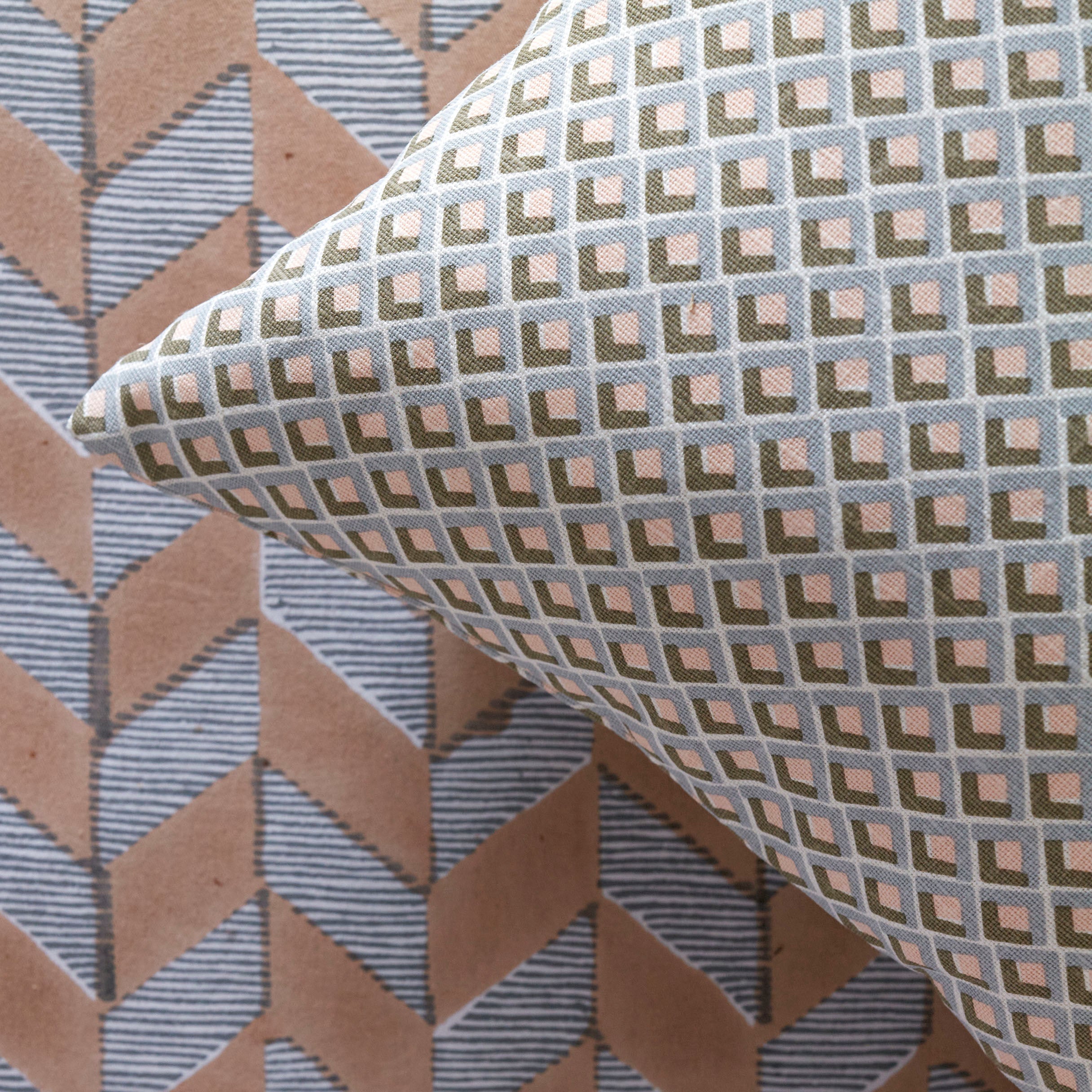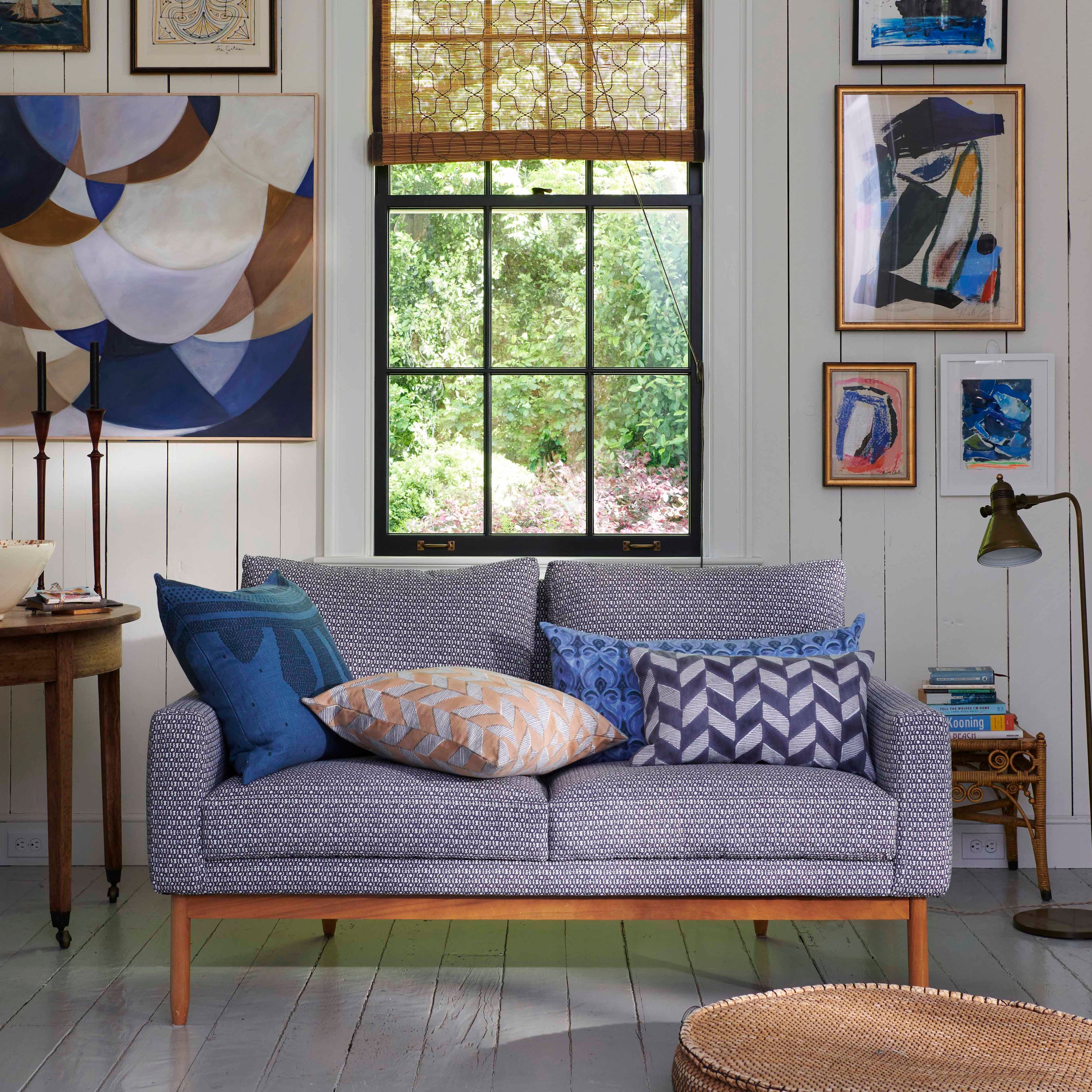 Sold by the yard. 3 yard minimum. Due to the size of the printing tables in India, the maximum continuous length of fabric is 6 yards. If you are ordering above 6 yards and have a preference of cut length size or if you would like to place an order for under 3 yards, contact us at info@serenadugan.com
The Sumba print is part of our original wallcovering collection. I waited to print Sumba on fabric through block printing, where natural inconsistencies could bring the pattern's variation and character to life.
Material: 100% Cotton Twill
Weight: 7.4 oz
Width: 58"
Repeat: 6.5" H x 8" W
Block Printing is an art-form. This fabric is block printed by hand in Jaipur, India and bears the stamp of the craftsperson who printed it. No aspect of this process is mechanized, and therefore each section of each print is slightly unique. Variations and imperfections are both expected and celebrated, as they're the mark of the artisan behind this craft.
Machine wash cold on gentle cycle. Line dry.
We do not guarantee against fading, wear or rubbing. Please consult with an upholstery professional to determine whether or not finishing services are necessary for your project.